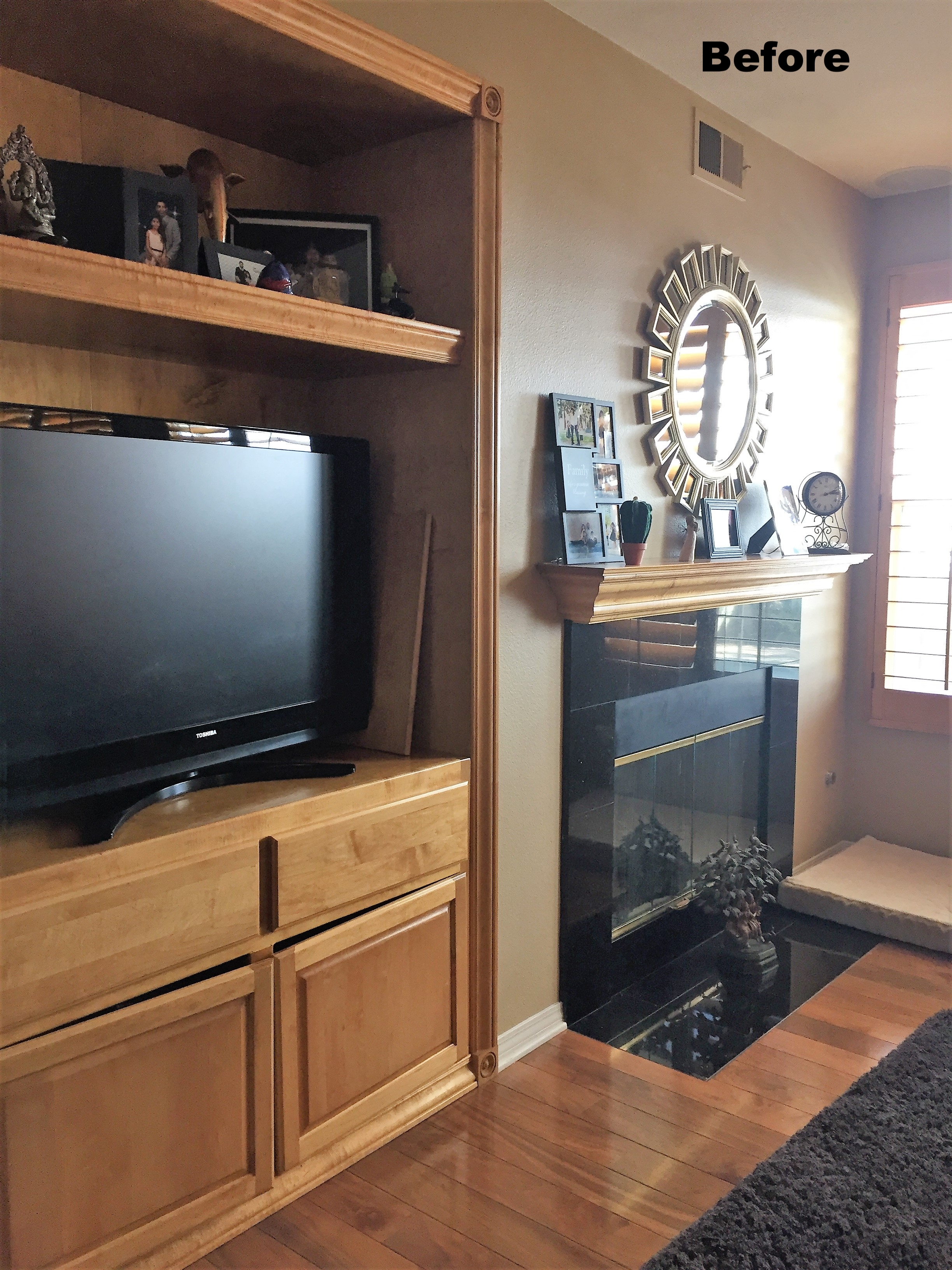 Fresh & Fun Take on Traditional
This kitchen is the heart of a very busy household - a couple with three young kids who gather frequently with friends and family in this space. They work from a home office, so it also serves as the place where they take a break in the middle of their workday.
It was a typical product of the 1990s: maple cabinets, maple floors, maple plantation shutters, black granite counter tops, burgundy walls. It was dark, cramped - not at all welcoming or inspiring. The island was out of proportion to the room and there was a lack of storage and counter top space. It had one redeeming factor; just outside the window was a swimming pool and beyond that a view to the west and the distant ocean.
We removed a partial wall with enclosed arches that separated the kitchen from a huge family room. This meant that we could steal some space for the kitchen table in this area. It allowed us to enlarge the island to gain more storage and counter top space. It makes the kitchen feel proportionate to the family room.
As the cook top wall was the focal point as you entered the family room/kitchen, we wanted to maximize its impact. It was laid out with the range cooktop and hood in the center, and symmetrical cabinetry on either side: ovens to the right, appliance garage to the left. The striking marble tile back splash fills the entire space between the cabinets. The island is centered on the cook top and the pendants fall perfectly in the composition. The overall effect is one of a balance and harmony.
The plantation shutters were removed and there was light…and a fabulous view. The clients wanted a fresh, airy feel, so a palette of grey and white was selected. To add interest, we played with pattern and texture. The cabinets have a grey stain that allows the grain to show through. The geometry of the backsplash tile is balanced by the crisp, solid, white, engineered stone counter tops. The hexagonal, handcrafted feel of the glass and metal pendants contrast with the clean stainless appliances and polished chrome of the hardware and faucet.
We addressed the need for storage by adding as many space saving devices as possible; double drawers for pots and lids, and silverware and knives, blind corner pull outs, appliance garage etc. We even created a hidden message center for mail, keys, phone charging and all of the untidy items next to the refrigerator. Now there is a place for everything.
This kitchen feels like it has doubled in size just by moving the table a few feet, enlarging the island, using a bright color palette, playing on the harmony of symmetry, and most of all, letting the beautiful outdoors be part of the interior space. It's a welcoming place to live, work and play.