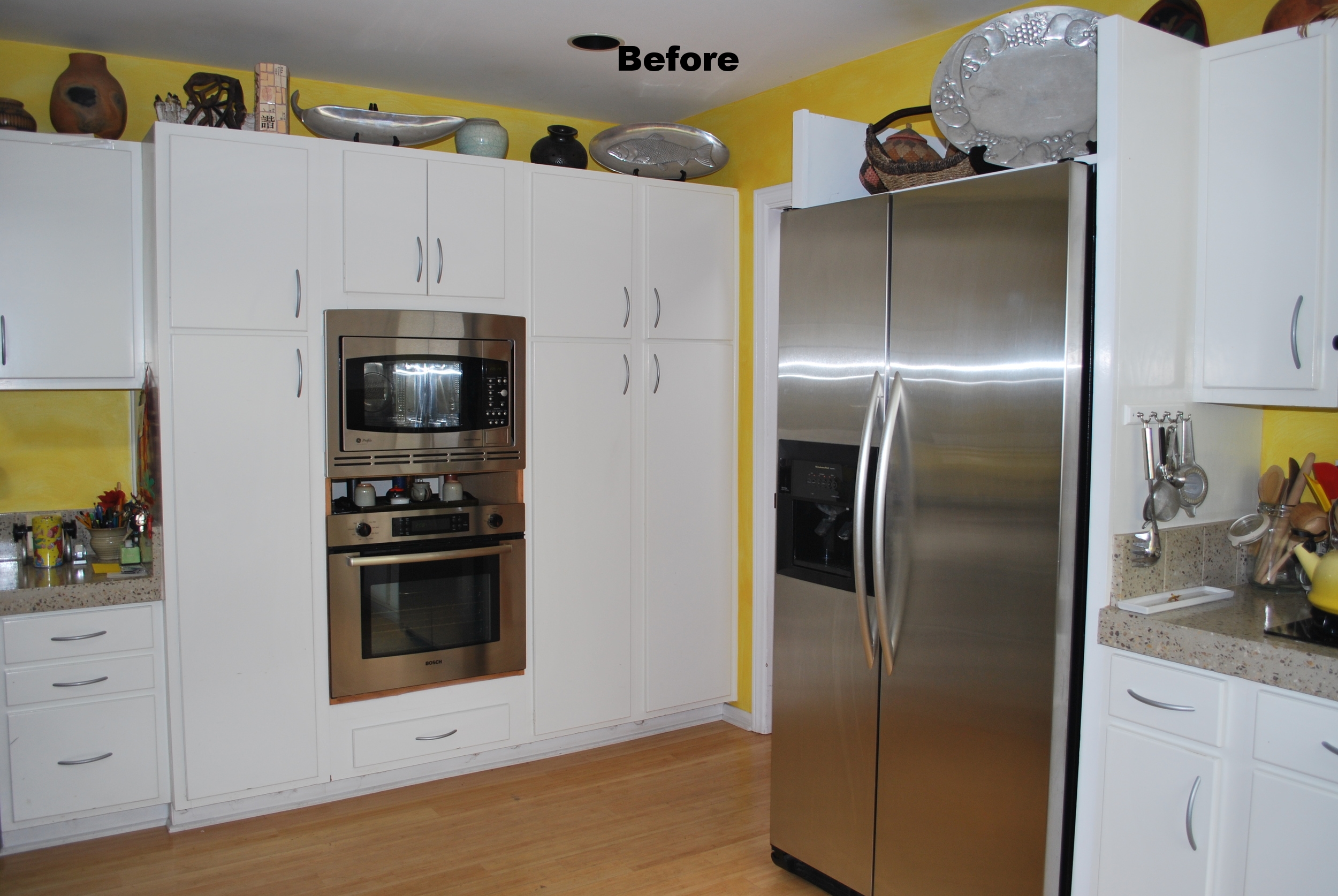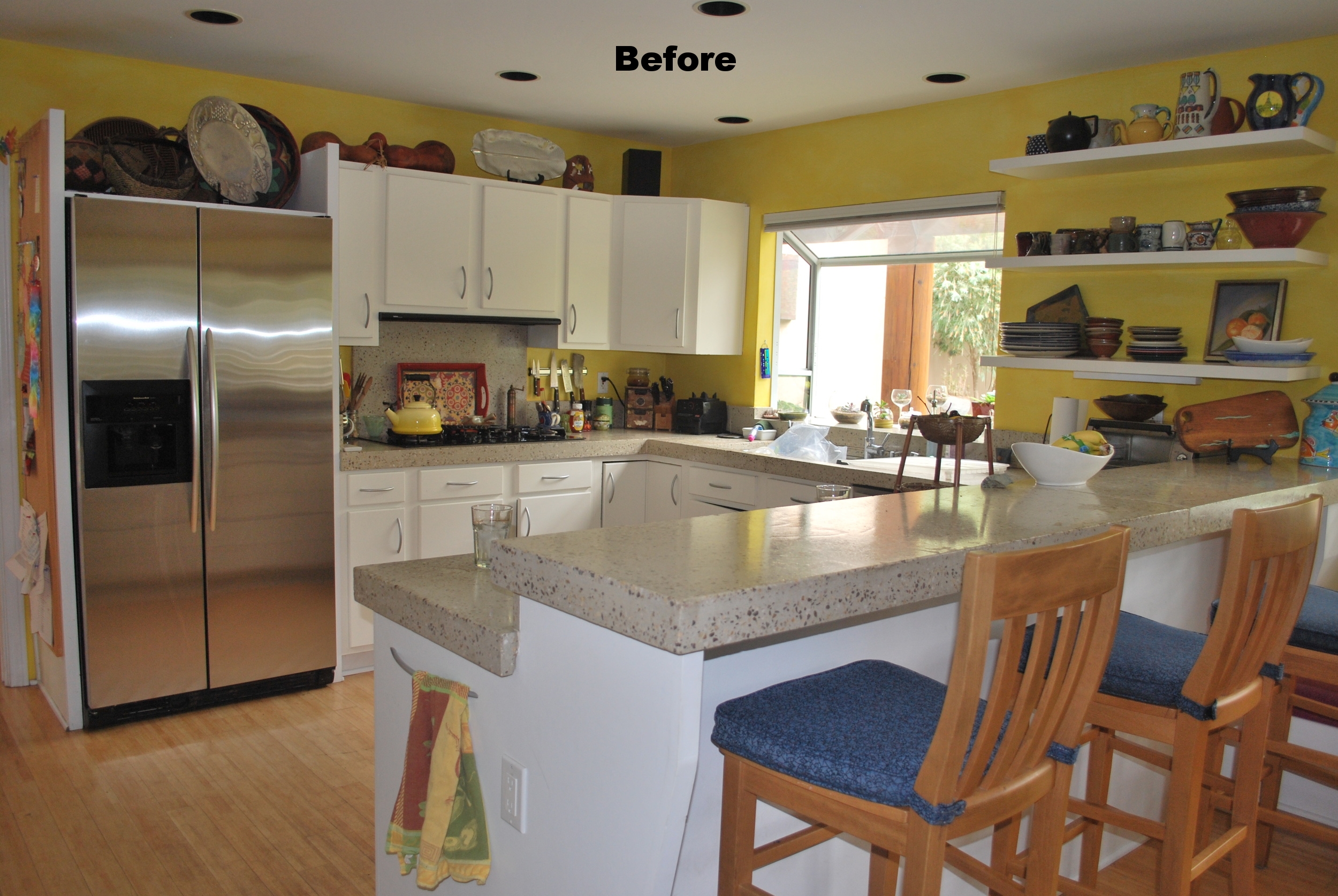 Nature Inspired Kitchen - Encinitas
The beautiful gardens were the inspiration for this kitchen remodel. The clients have a rich cultural background and have traveled extensively in Asia. They wanted to bring this and their love of nature and the outdoors into their new kitchen.
The driving force for the design was to build a strong relationship with the outdoors. This was achieved by creating a 10 foot opening with folding doors in the exterior wall adjacent to the front garden.
The grey porcelain floor tile which flows seamlessly between the two spaces has the feel of a naturally worn and polished stone. Douglas fir windows flank the new stainless steel range and hood allowing for an unobstructed view of the foliage beyond.
The color scheme and the finishes chosen are subtle and earth based. The engineered stone counter tops have a natural feel. Tile details in the tile backslash have an artisanal quality found in Japanese art and architecture. The pendant light fixtures over the dining table and island also have a handcrafted, organic quality.
Rift cut teak was used for the cabinetry. Lower cabinets and open shelving above were added to display the pottery that they have collected in their travels.
The vertical tile backsplash over the range was chosen to mimic the bamboo which grows right outside the window. Its crackle glass surface adds a touch of sparkle to like the crystals found in rock.
A Tansu-style pantry was custom made using joinery. Traditionally tansus were made to be mobile, so this piece stands alone in a niche created especially for it.
The new footprint and flow of this kitchen and dining space embody the characteristics of traditional Japanese architecture. Materials, texture and color bring the outdoor environment into this kitchen. It is a strong reflection of the clients' tastes, interests and lifestyle and is unique to them.