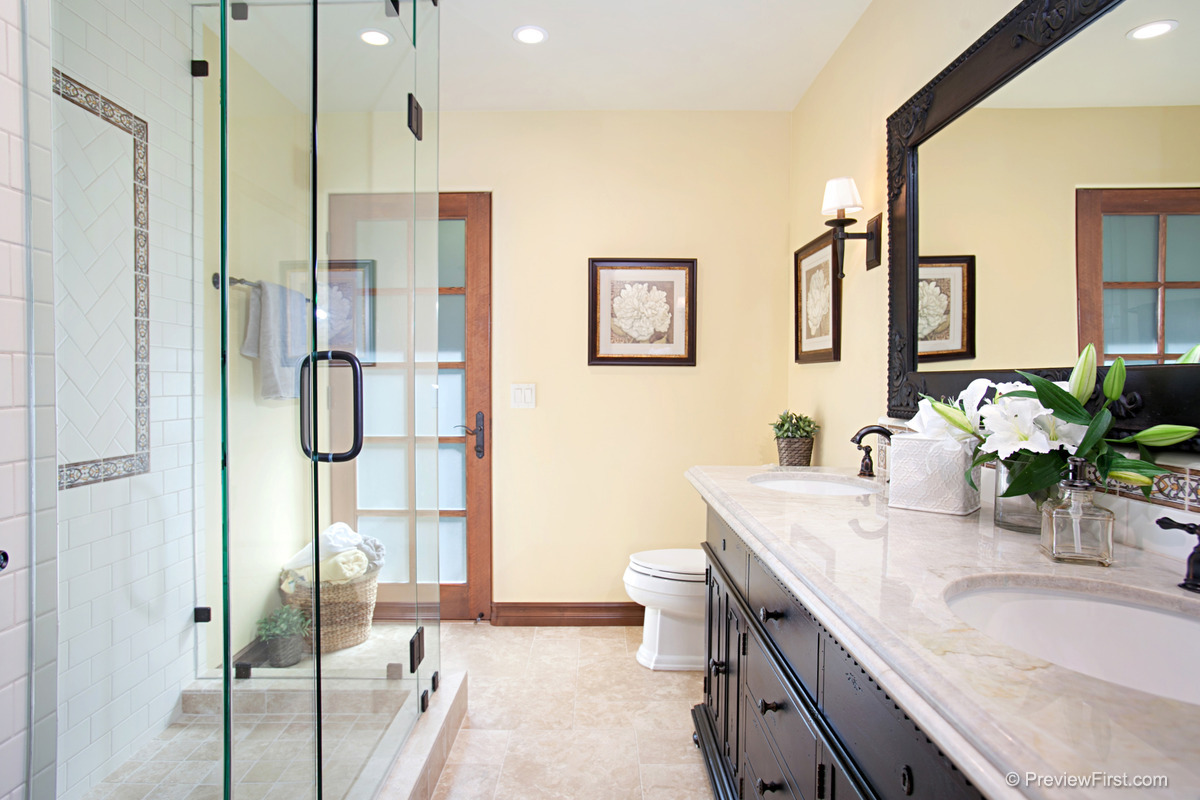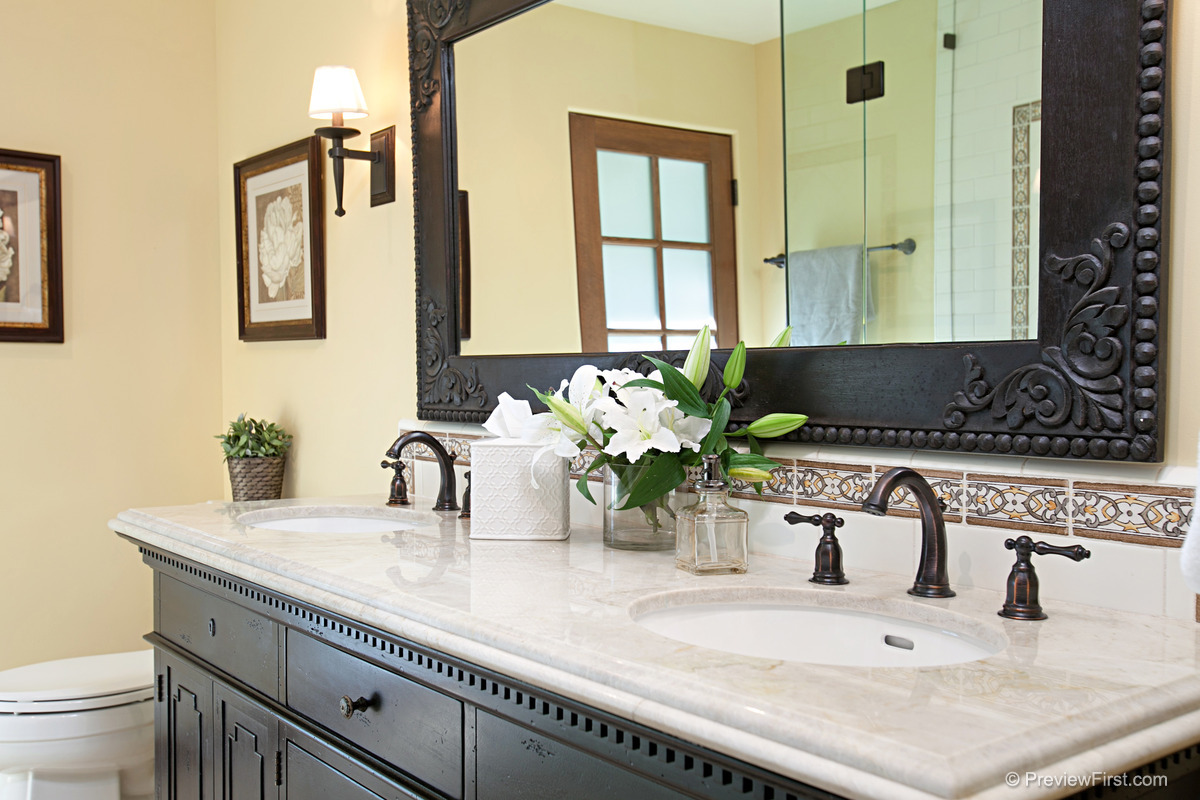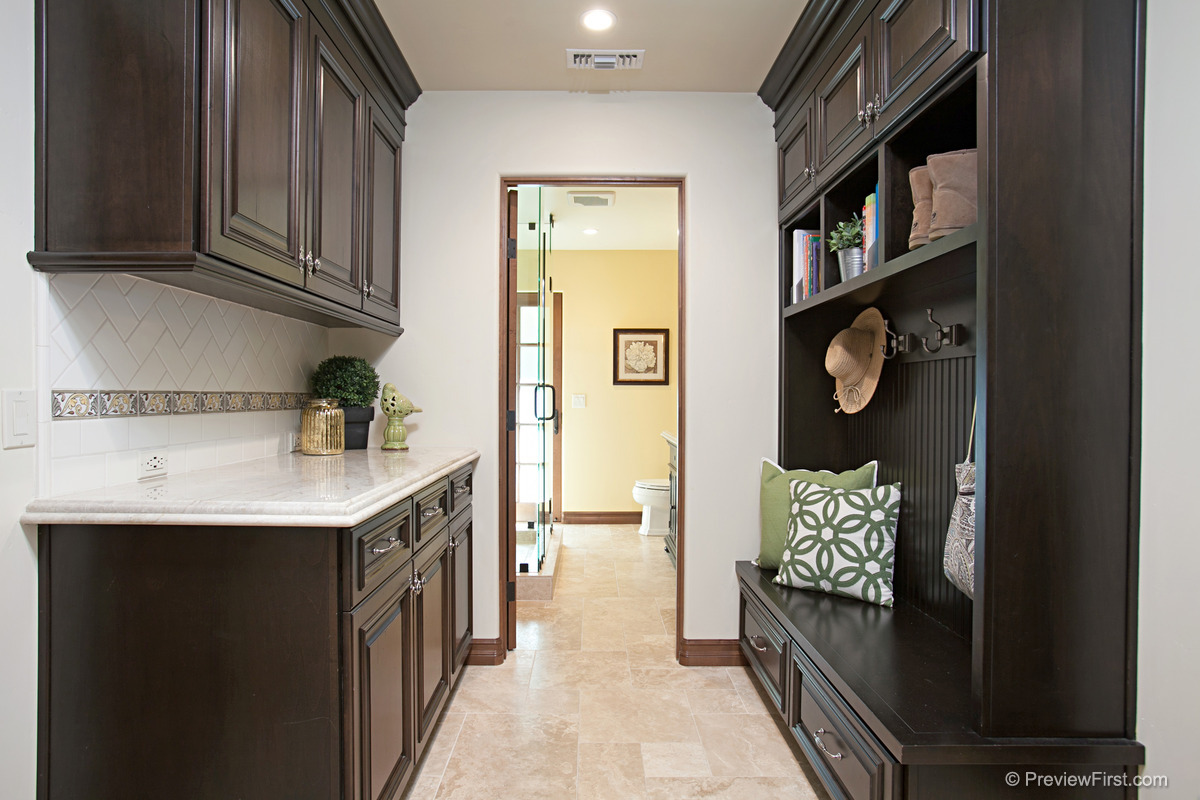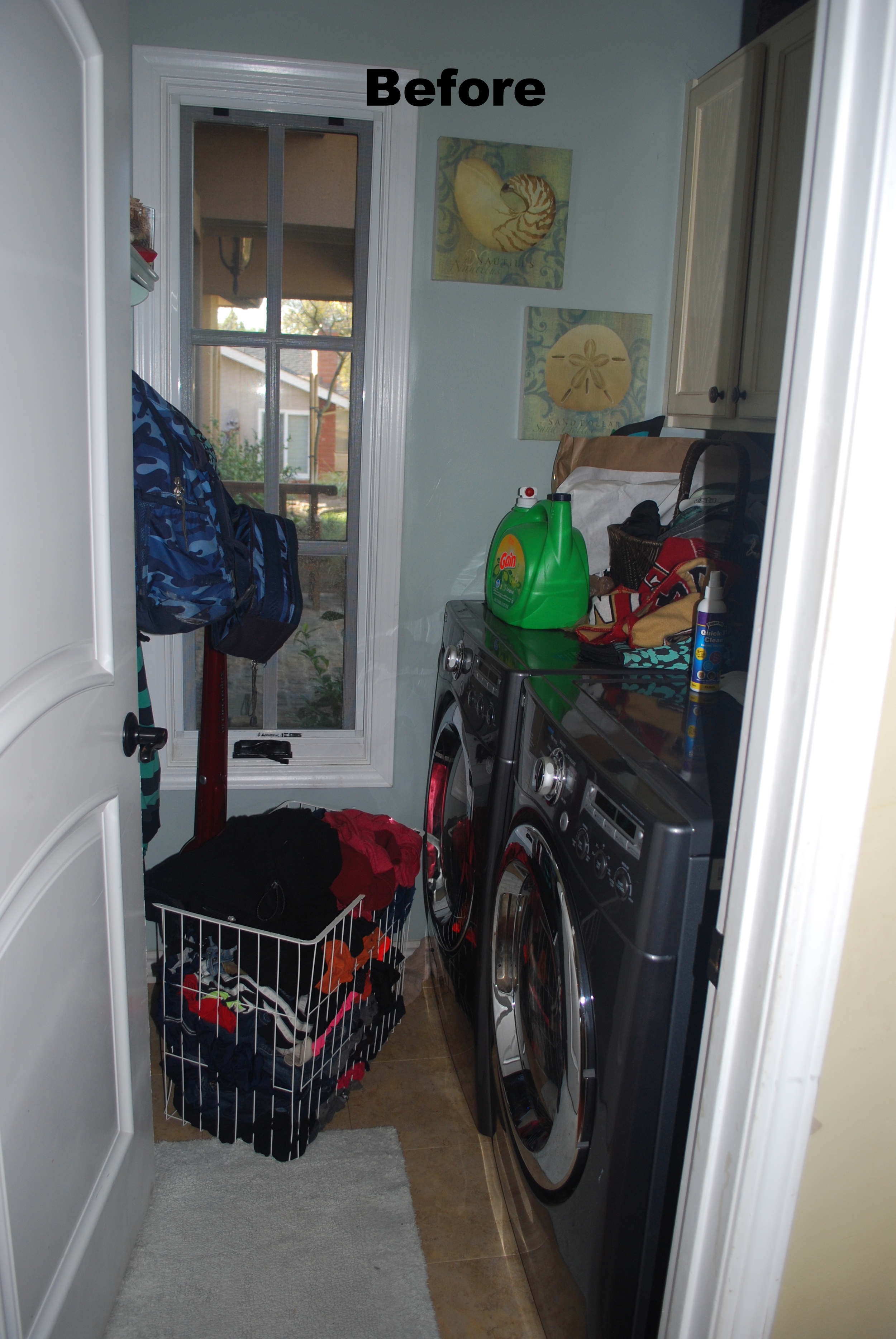 Cleaning Up in Rancho Bernardo
Some parts of our homes are dedicated to fun and relaxation, and some are dedicated to getting clean. But who says those hard working areas can't be beautiful? Maybe if they were, doing the laundry would be more fun! Well…..we can always dream.
The mud room of this home is a perfect spot to sit on the bench to change shoes, to store bags, backpacks and jackets: all of the things we don't want to see hanging around the house.
The bathroom just off the mudroom is long and narrow. It's used not only as a powder room for visitors to the home, but a showering/changing room for swimmers from the pool just outside. We removed all the small walls of the old bathroom, placed a glass shower in the center of the long wall and a long beautiful furniture-like vanity from Restoration Hardware on the other.
By using an obscured glass-paneled door to the exterior, light can flow in and around this sunny bathroom. The natural quartz counter top, oil rubbed bronze fixtures and the hand-painted tile convey the old world Santa Barbara style of the rest of the home.
On the other side of the mud room is the laundry room. It has to be the hardest working little space in the house. Folding and sorting can happen on the counter top and there is plenty of storage in the cabinetry. The tall cabinets house a space to hang items and a place for the ironing board, vacuum cleaner, brooms etc.
These three rooms are dedicated to cleaning up. Maybe doing dirty work just got a little better?