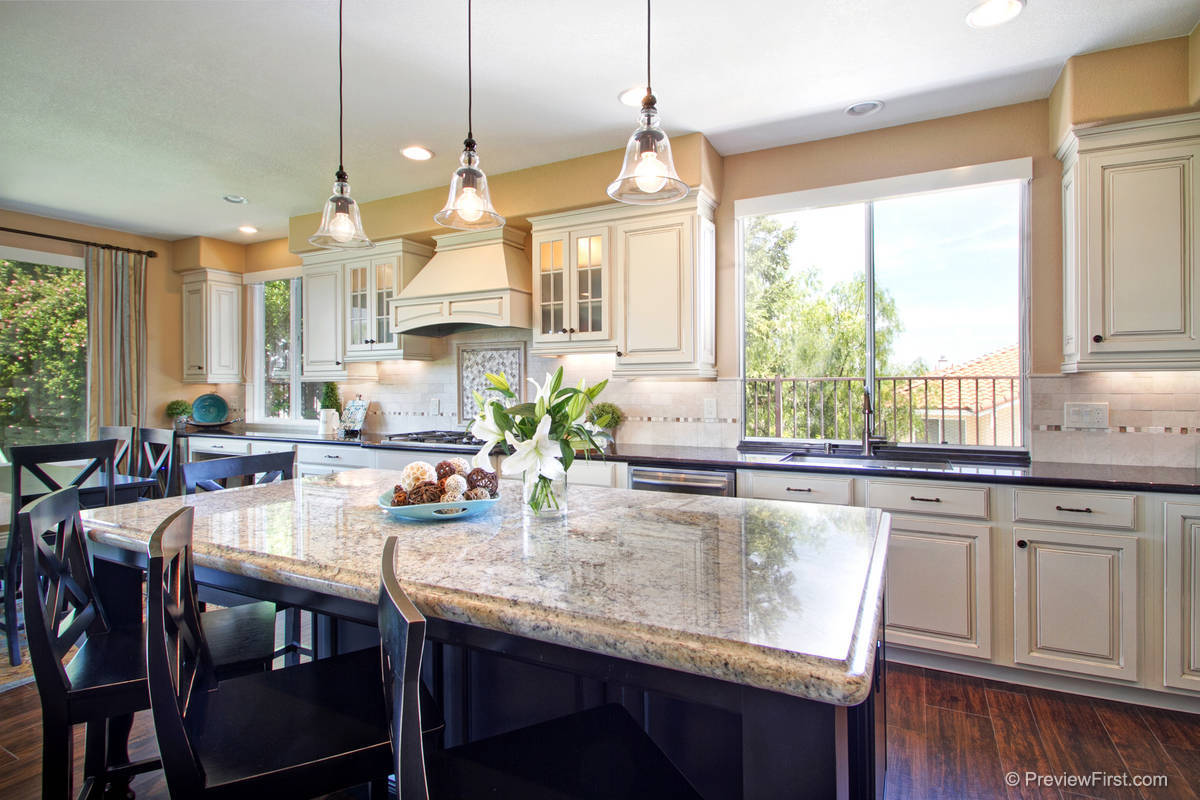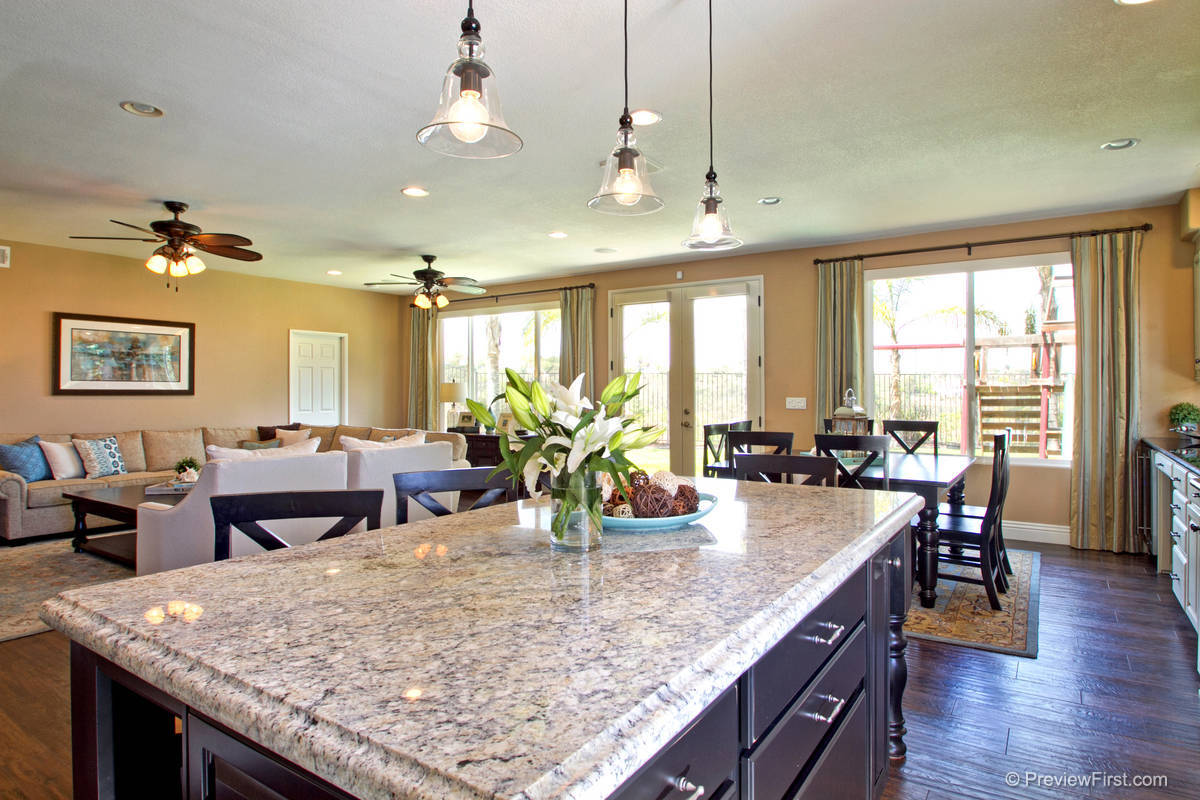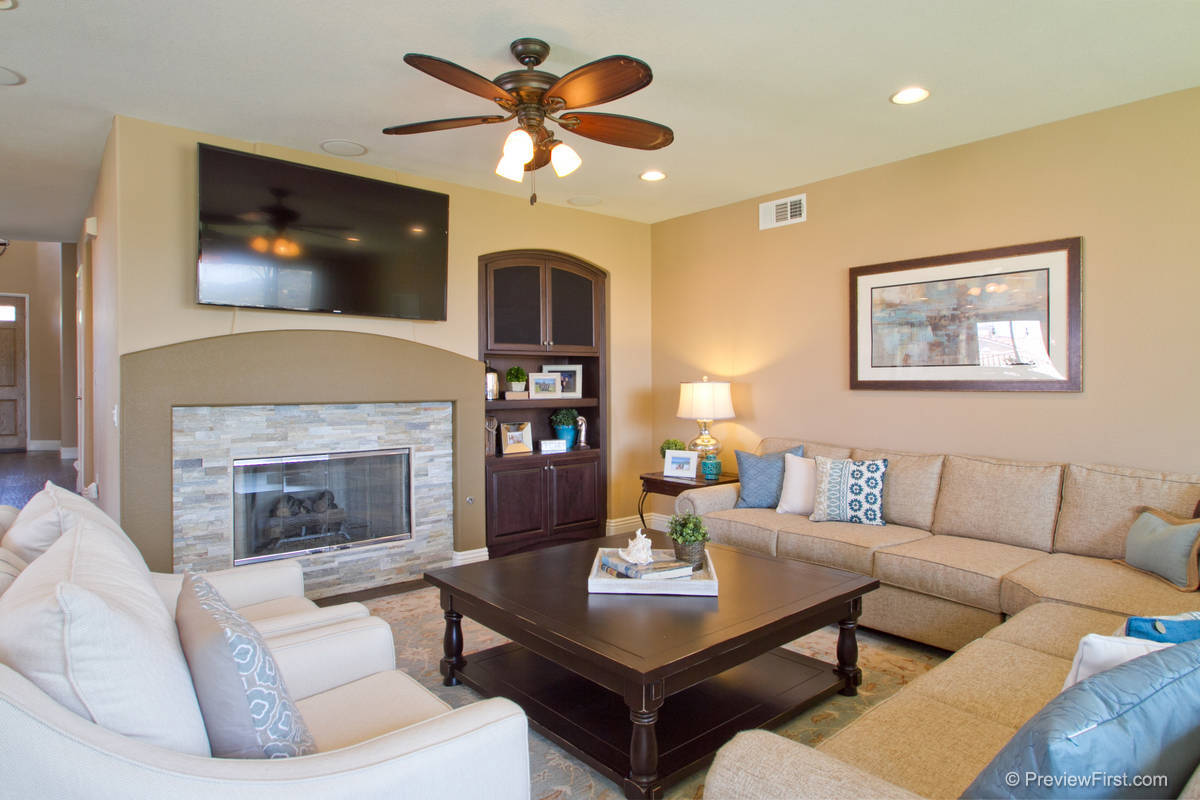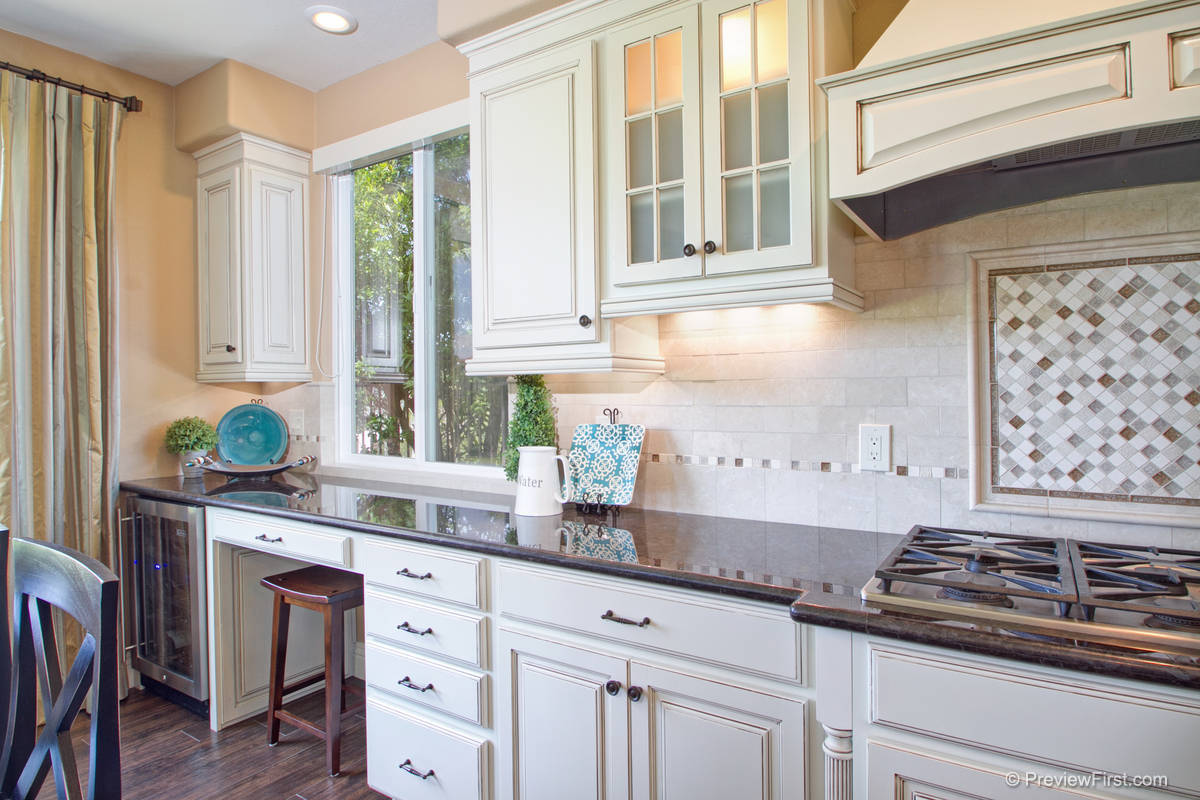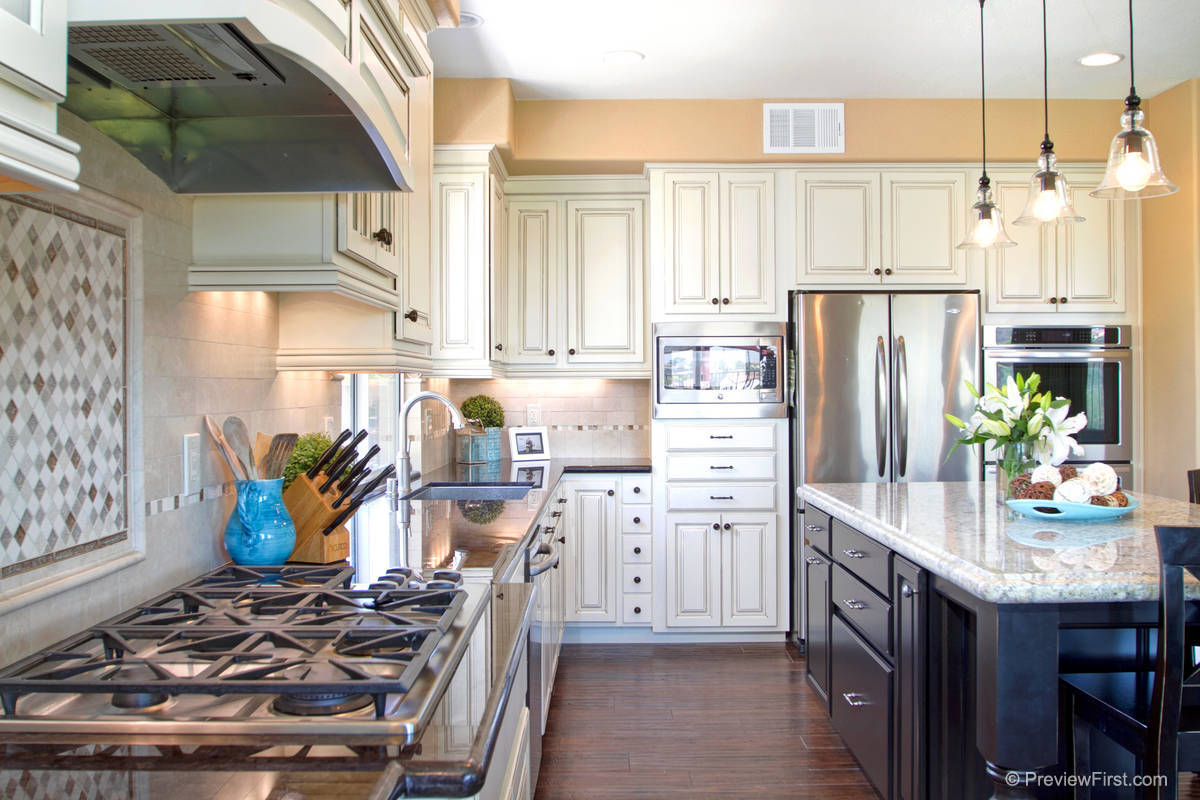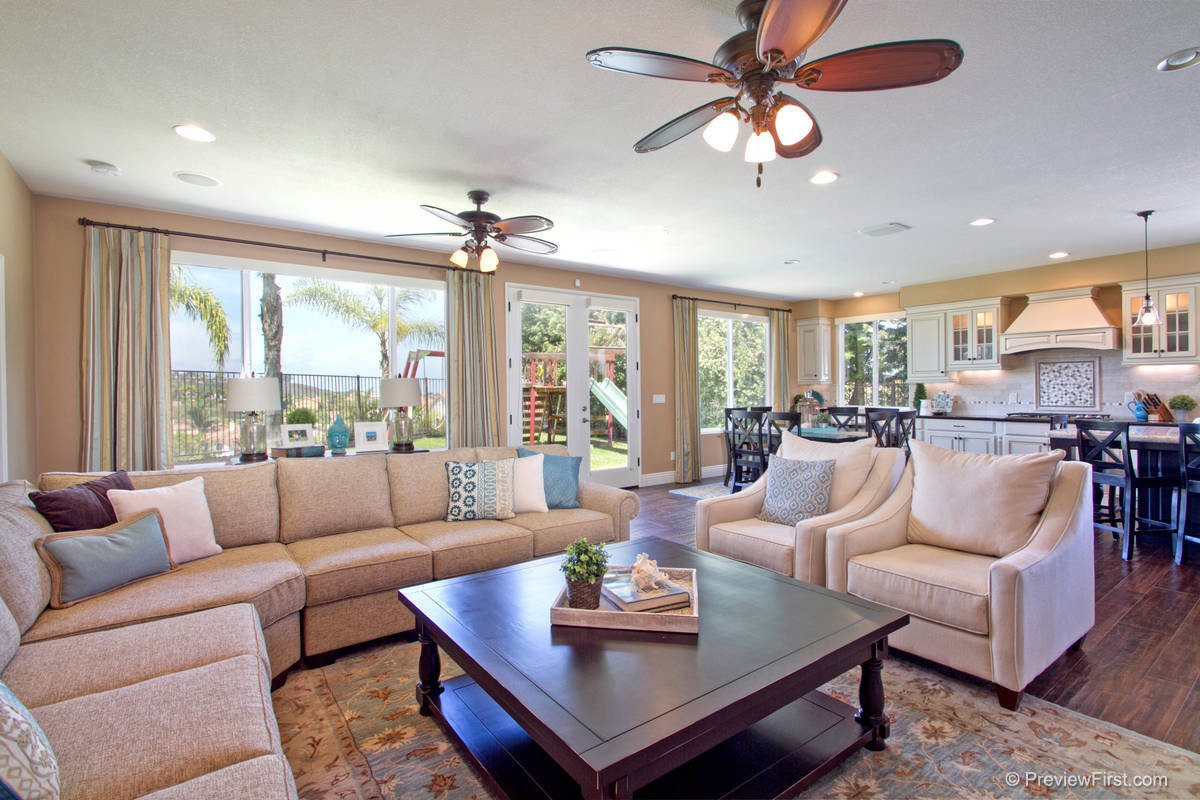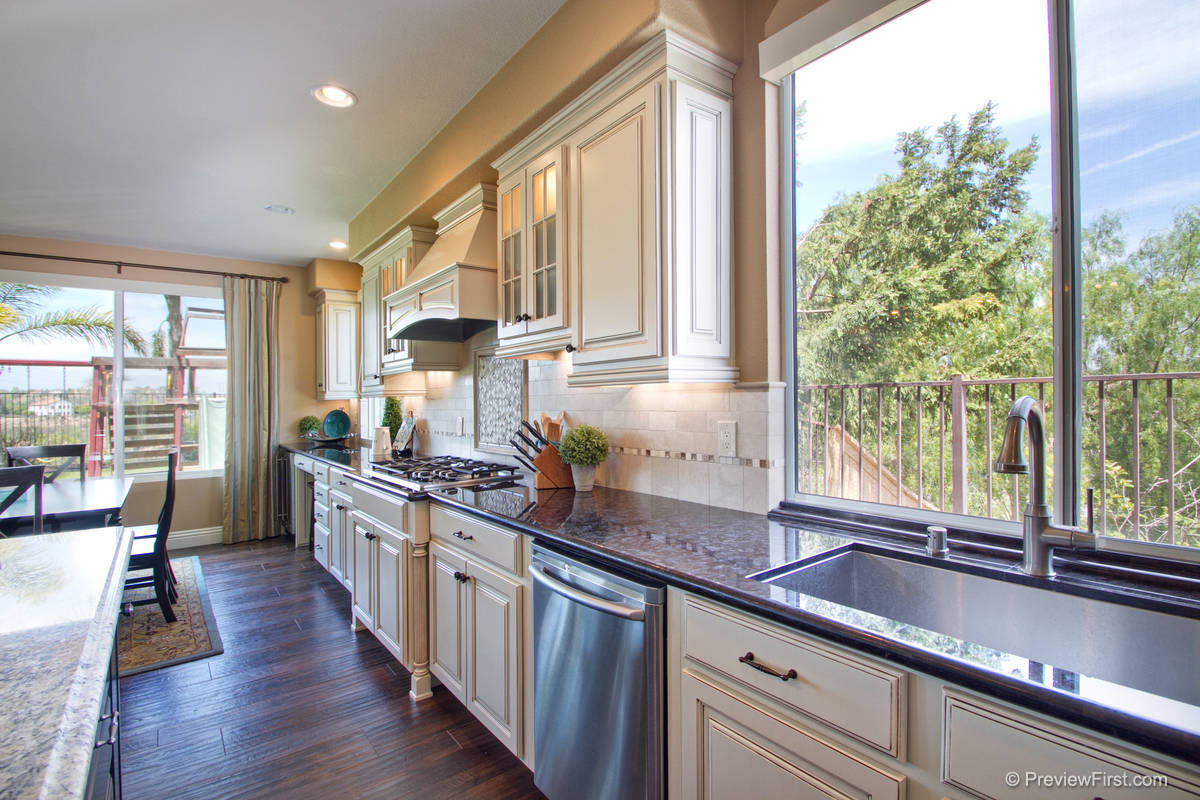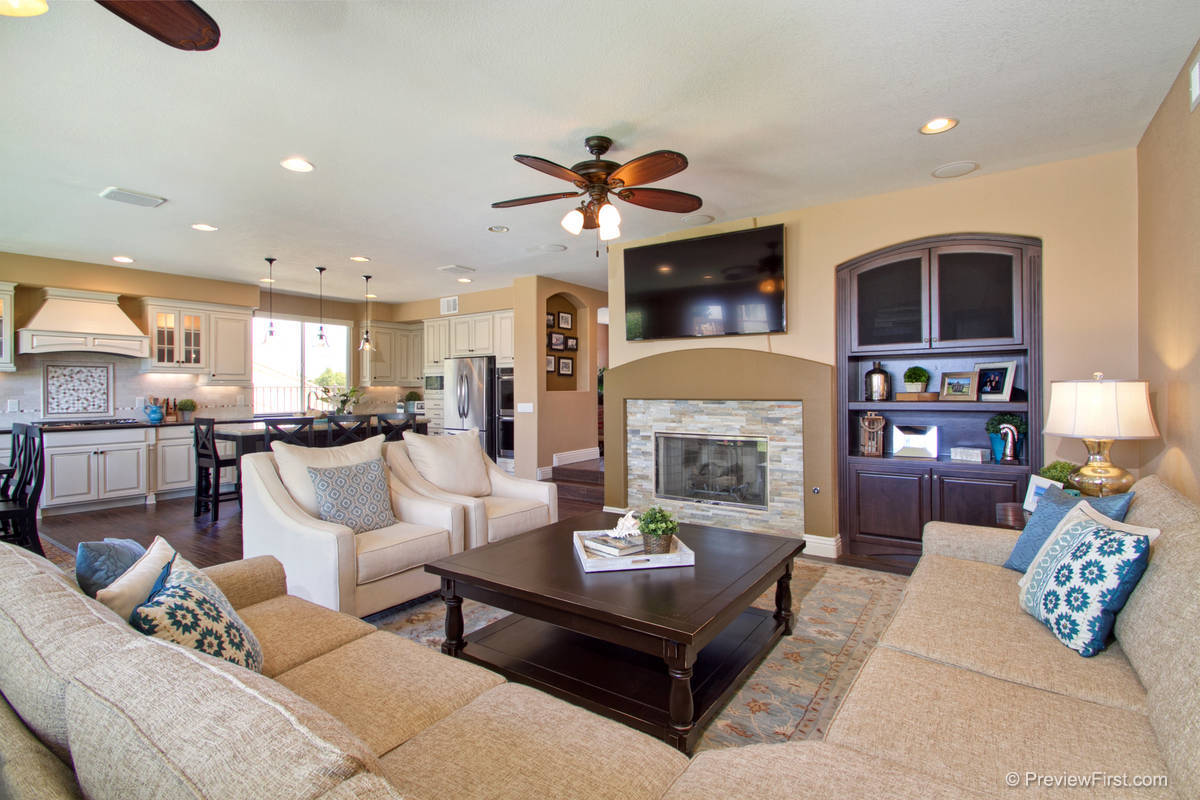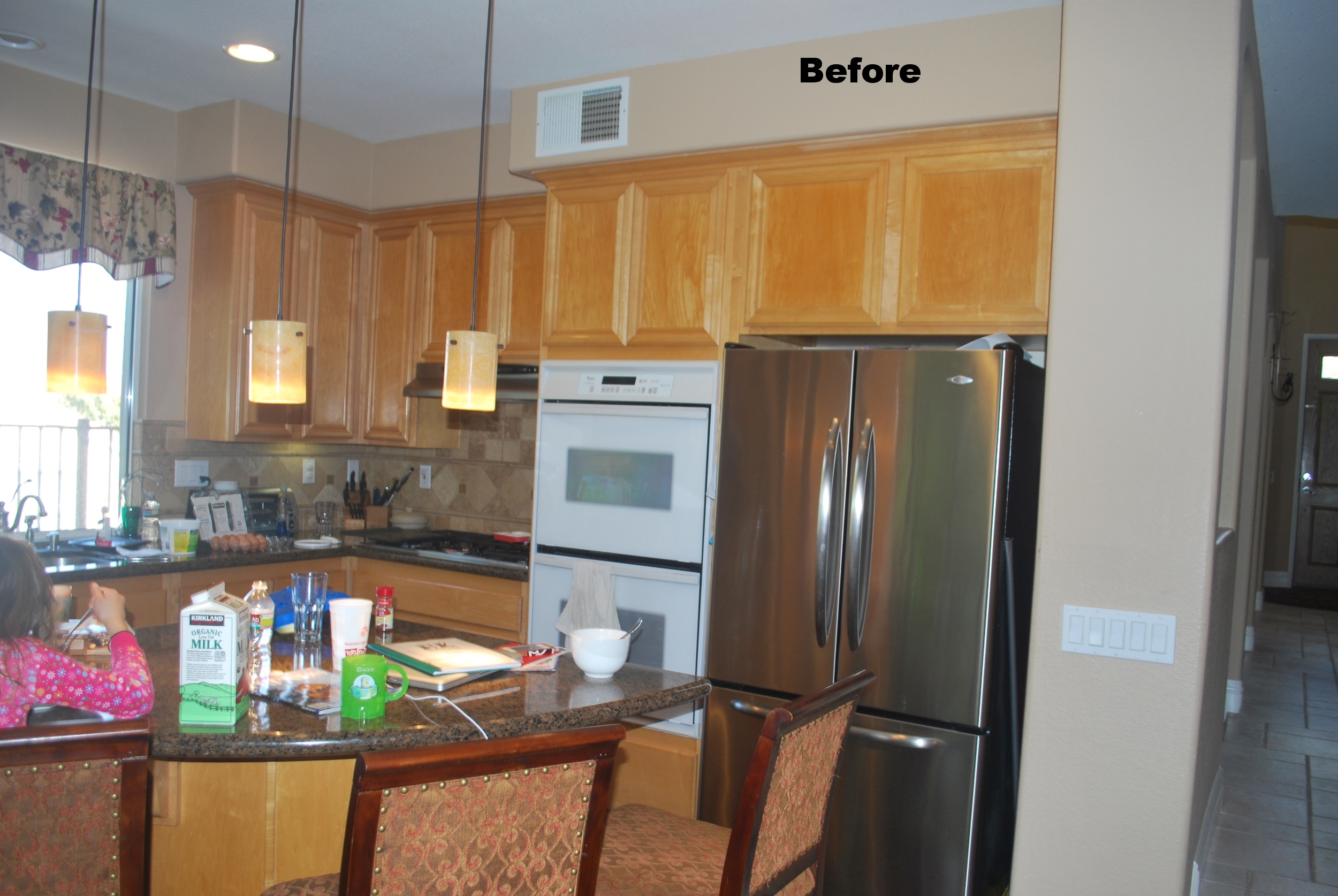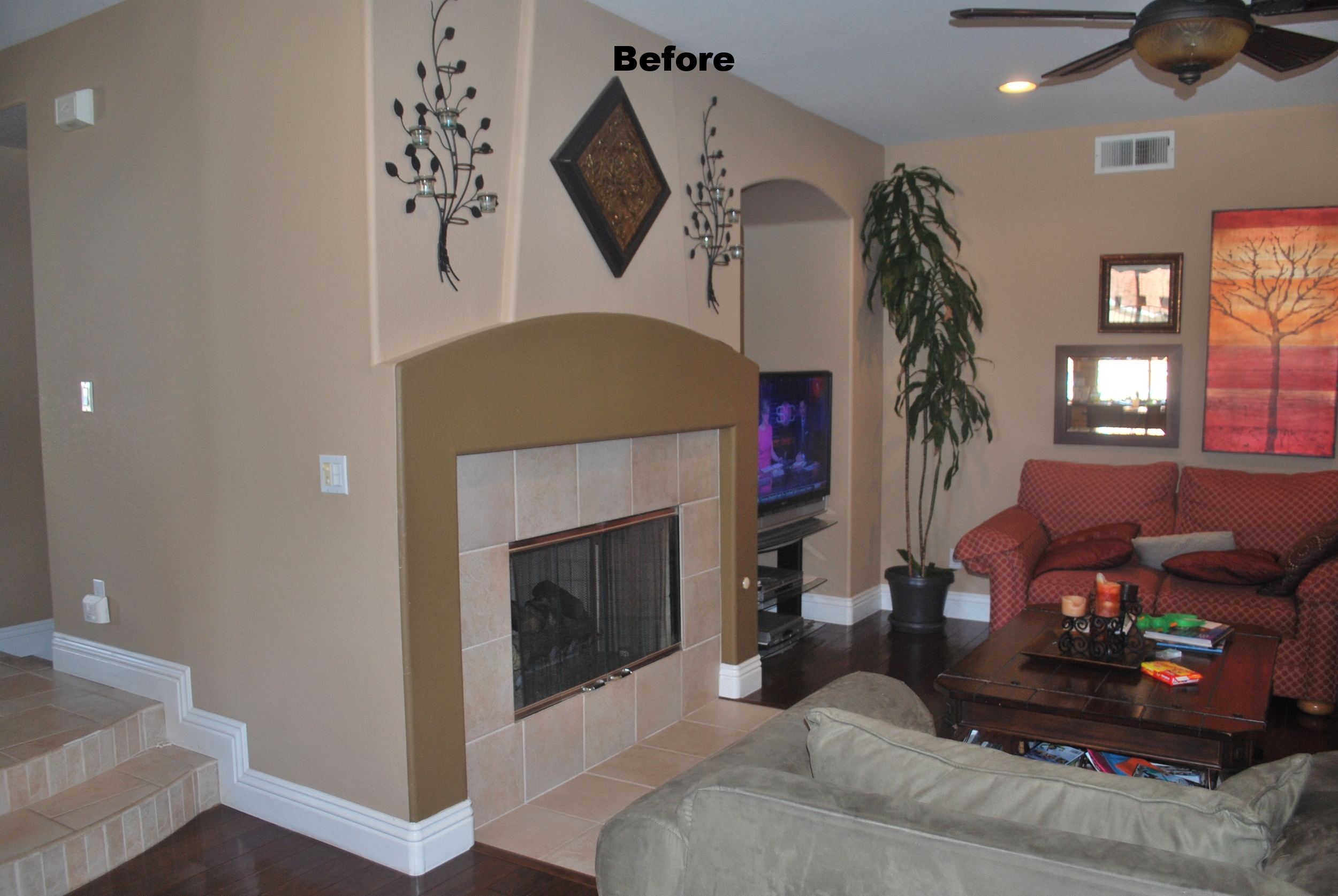 Casual Elegance in Scripps Ranch
At the top of the clients' wish list was their need for more space. They have a very active family of three children and love to entertain. The original kitchen of their Scripps Ranch home was not conducive to their busy lifestyle.
By building out to the back and side of the home, a spacious family room and kitchen was created. They also gained an office/workout room.
Large new French doors opened onto the west facing backyard creating a vista which can be seen as soon you enter the front door. It has given the new rooms an indoor-outdoor relationship that every California home deserves.
The first thing to do was to relocate the cooktop so that it became a focal point for the whole kitchen.
The island was made larger. By using a different cabinet color, countertop material and cabinet hardware to the perimeter of the kitchen, it resembles a piece of furniture.
The large kitchen table can seat eight. And the new sectional sofa and chairs can accommodate at least that number.
The style and color scheme throughout is relaxed, yet elegant. It is inspired by tradition, but is fresh and energetic at the same time.....just like the family that lives here.