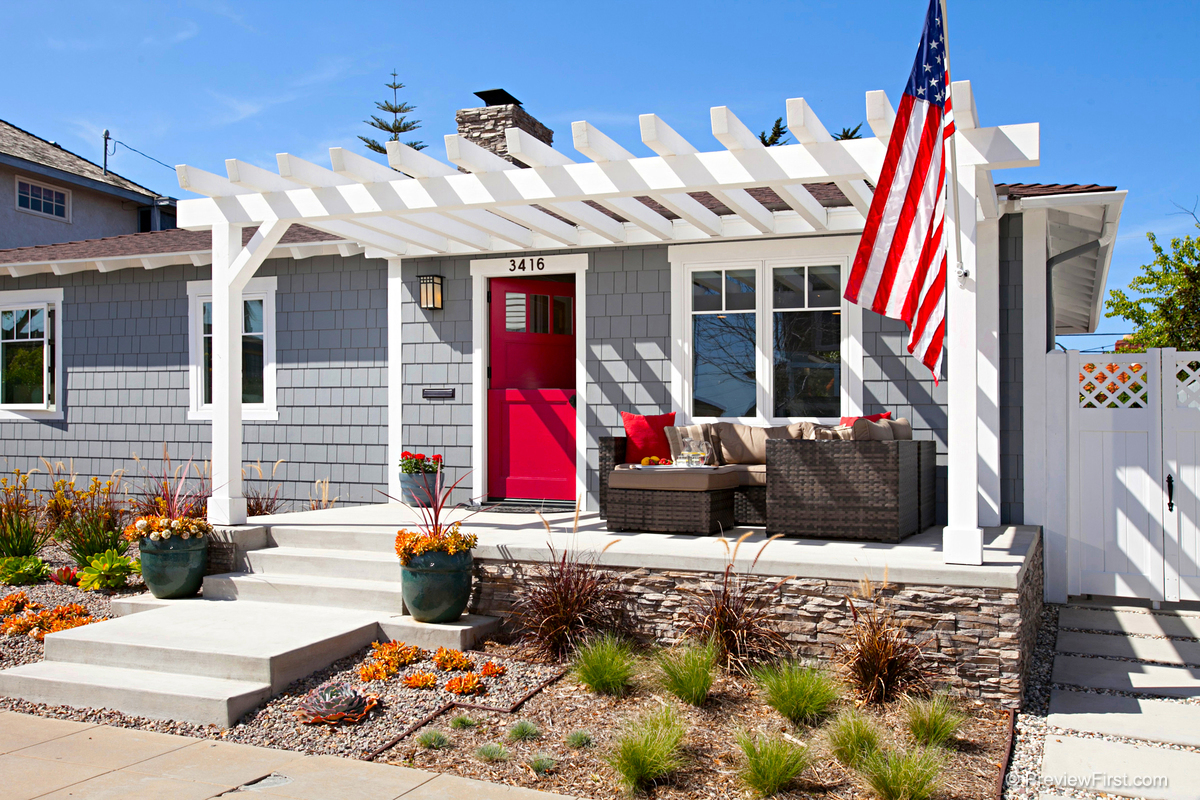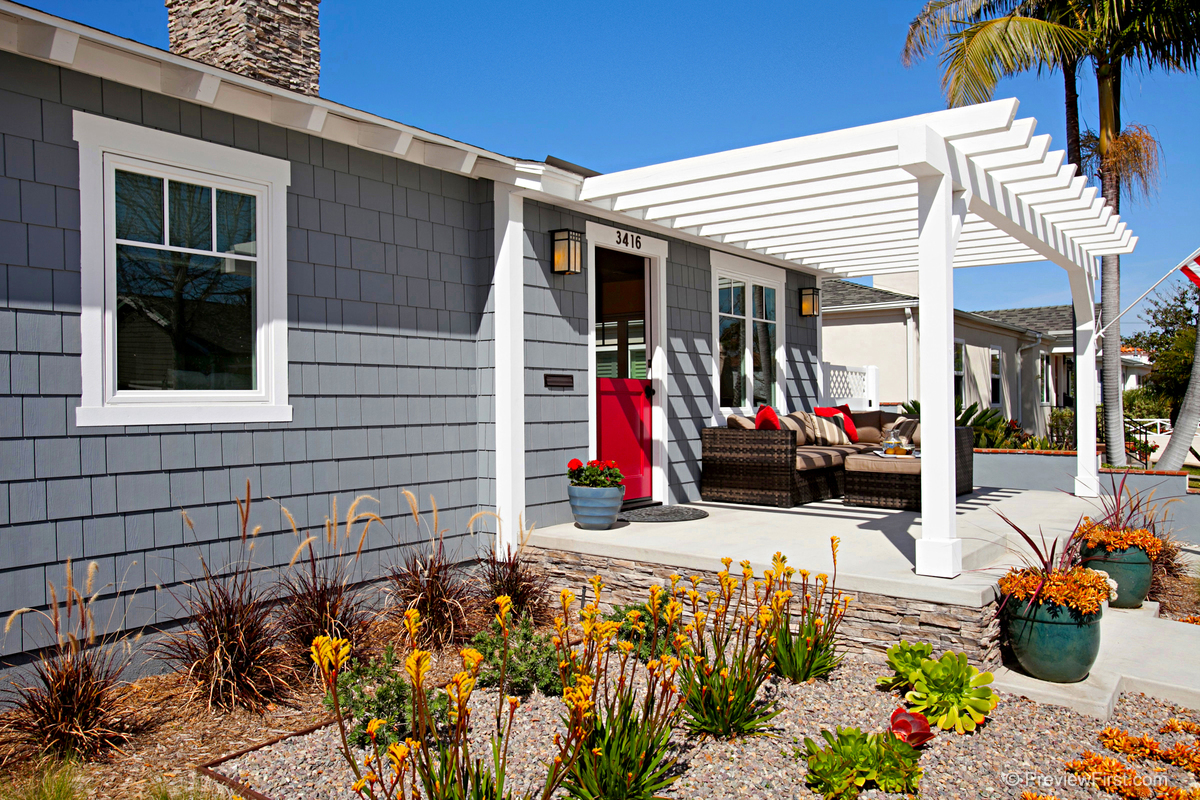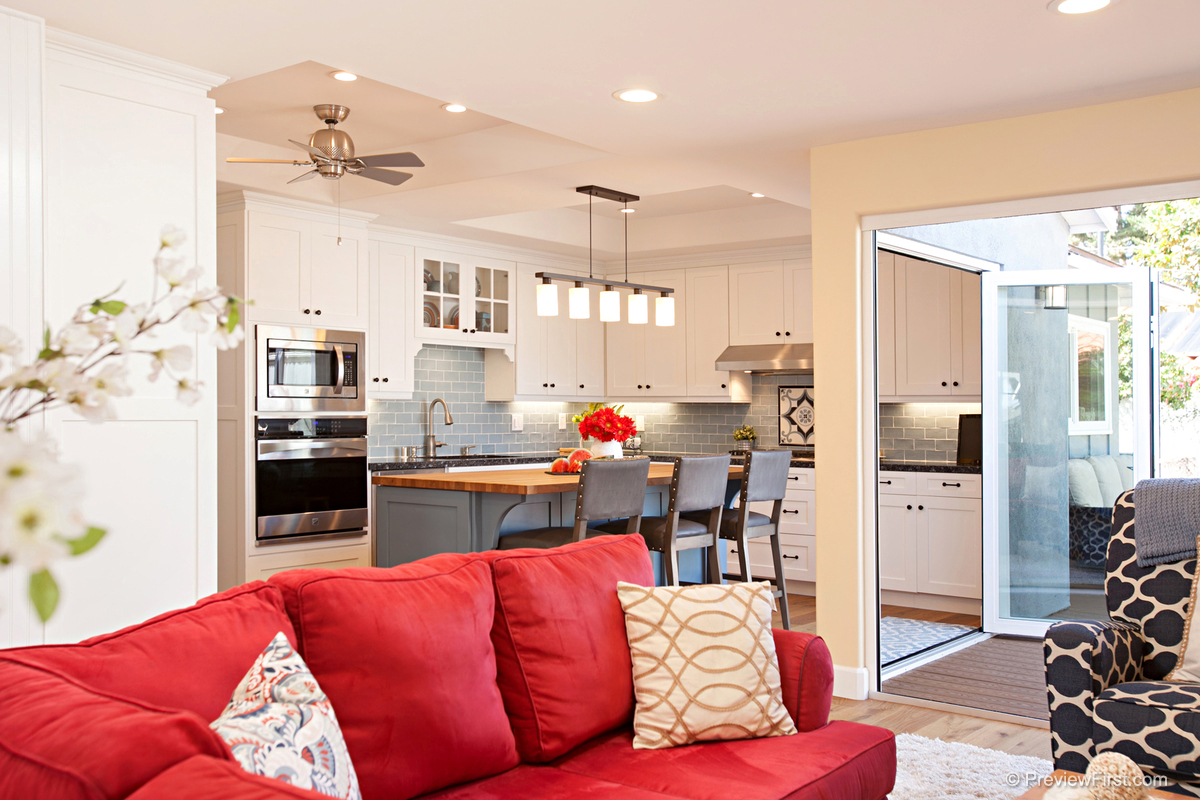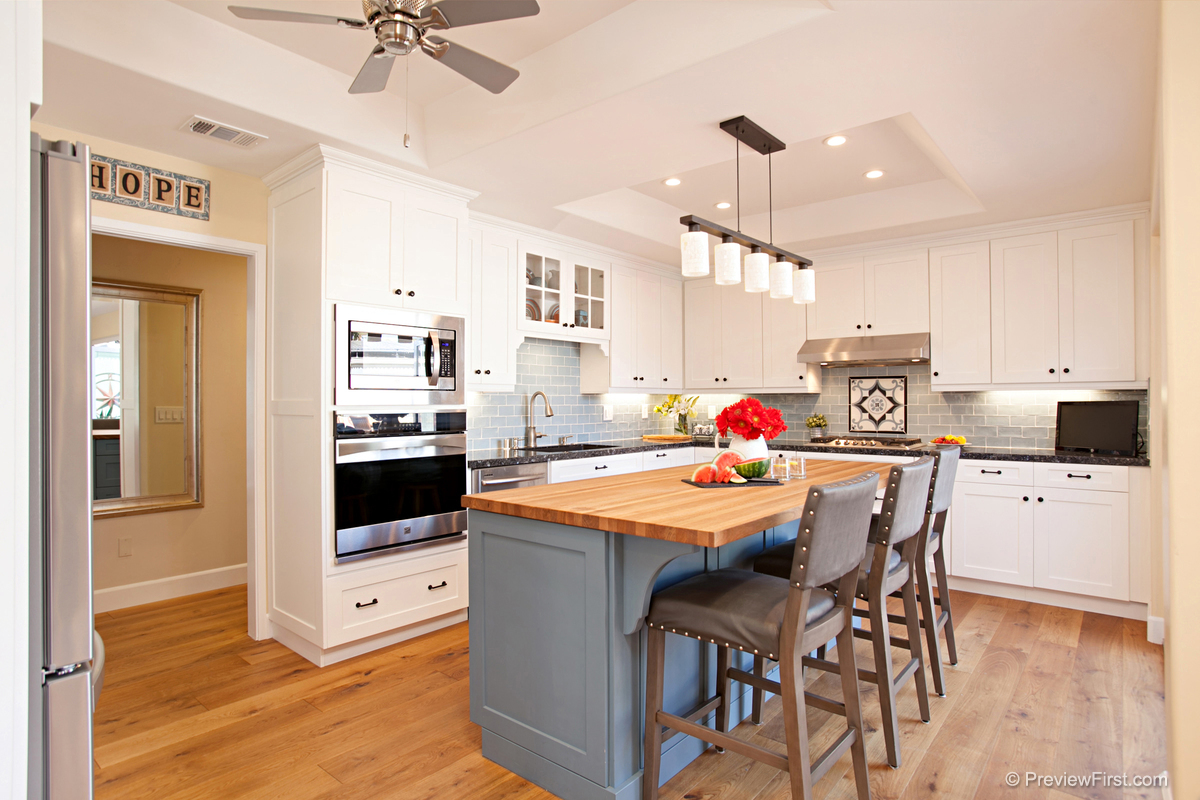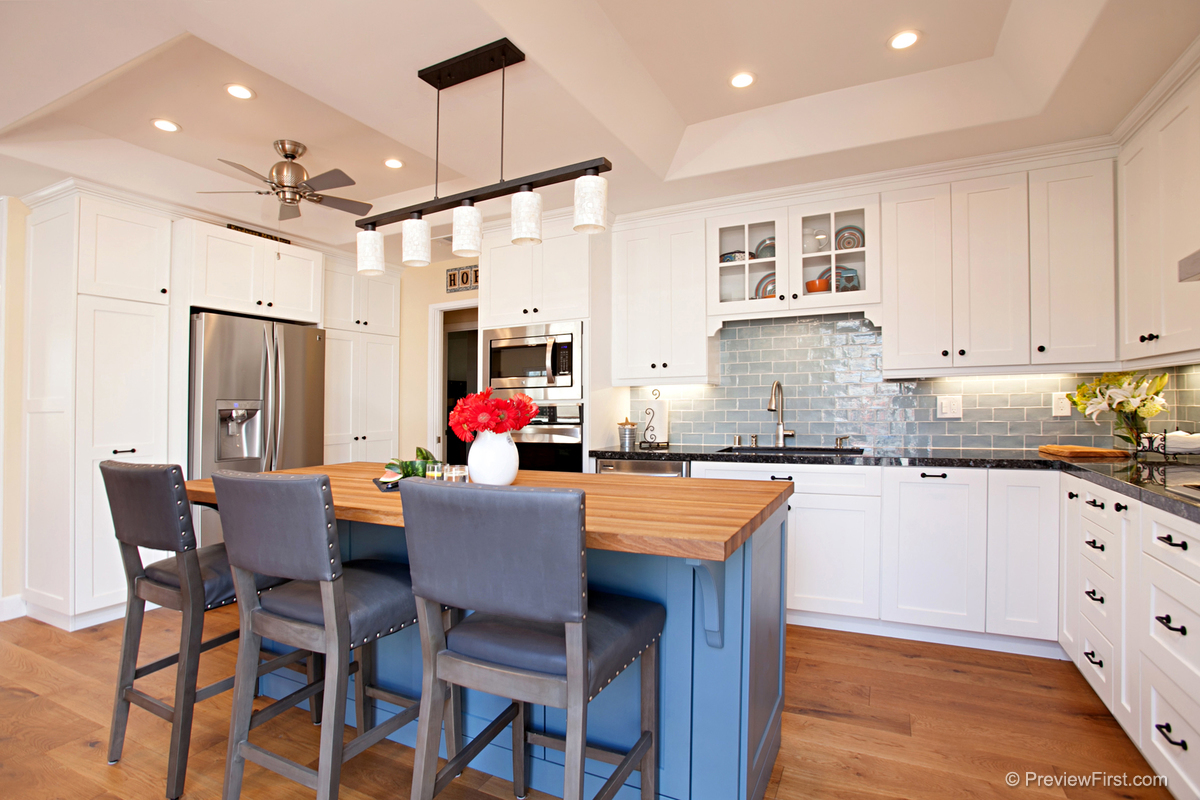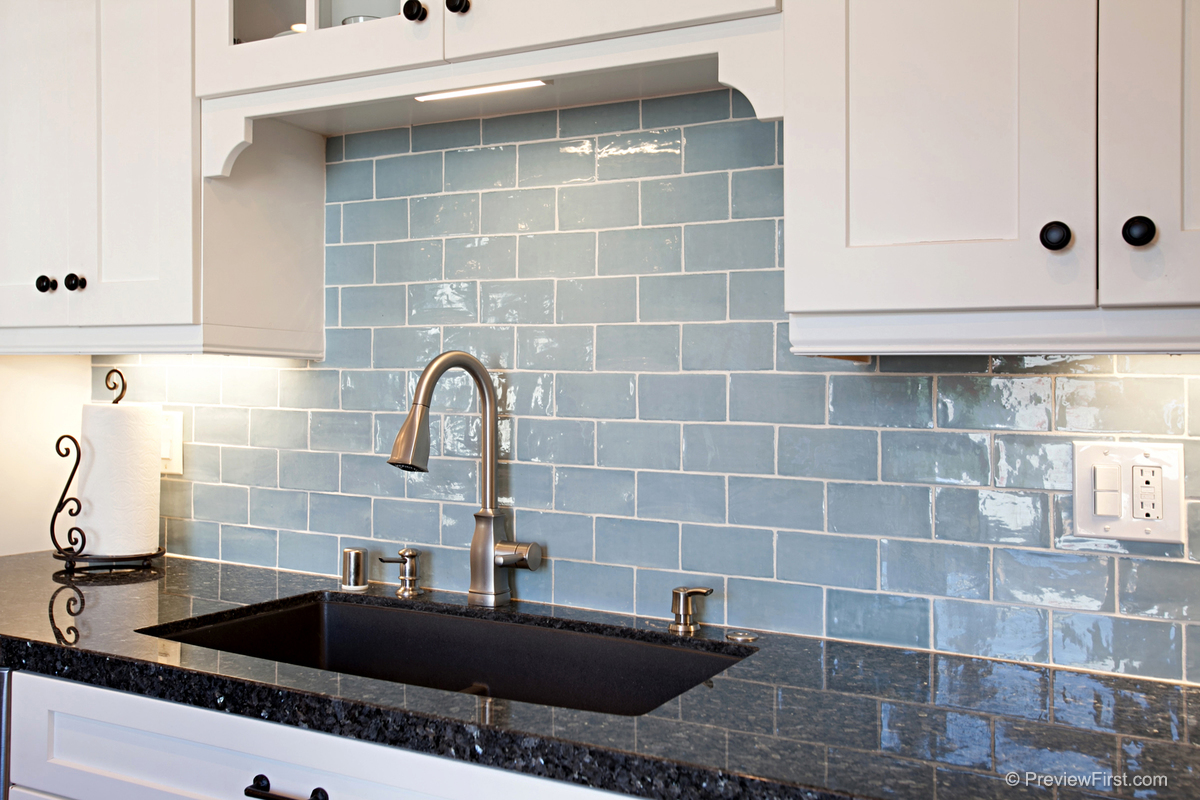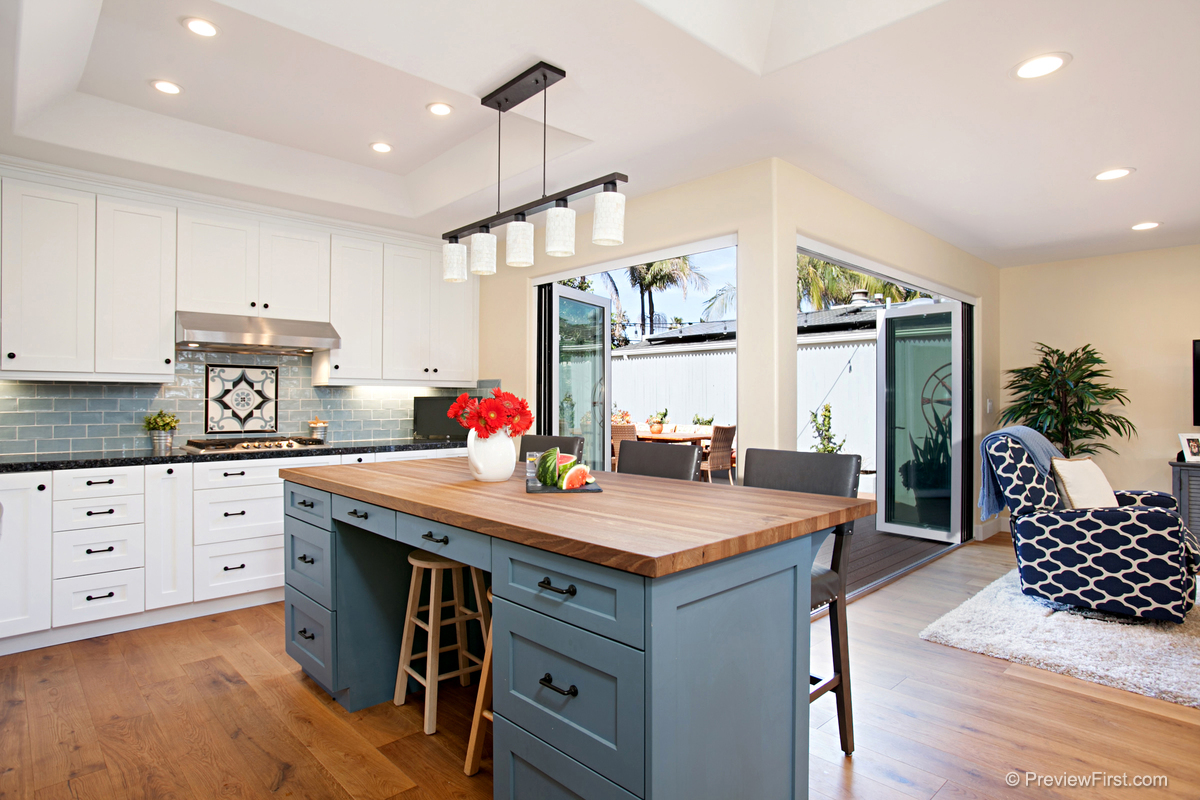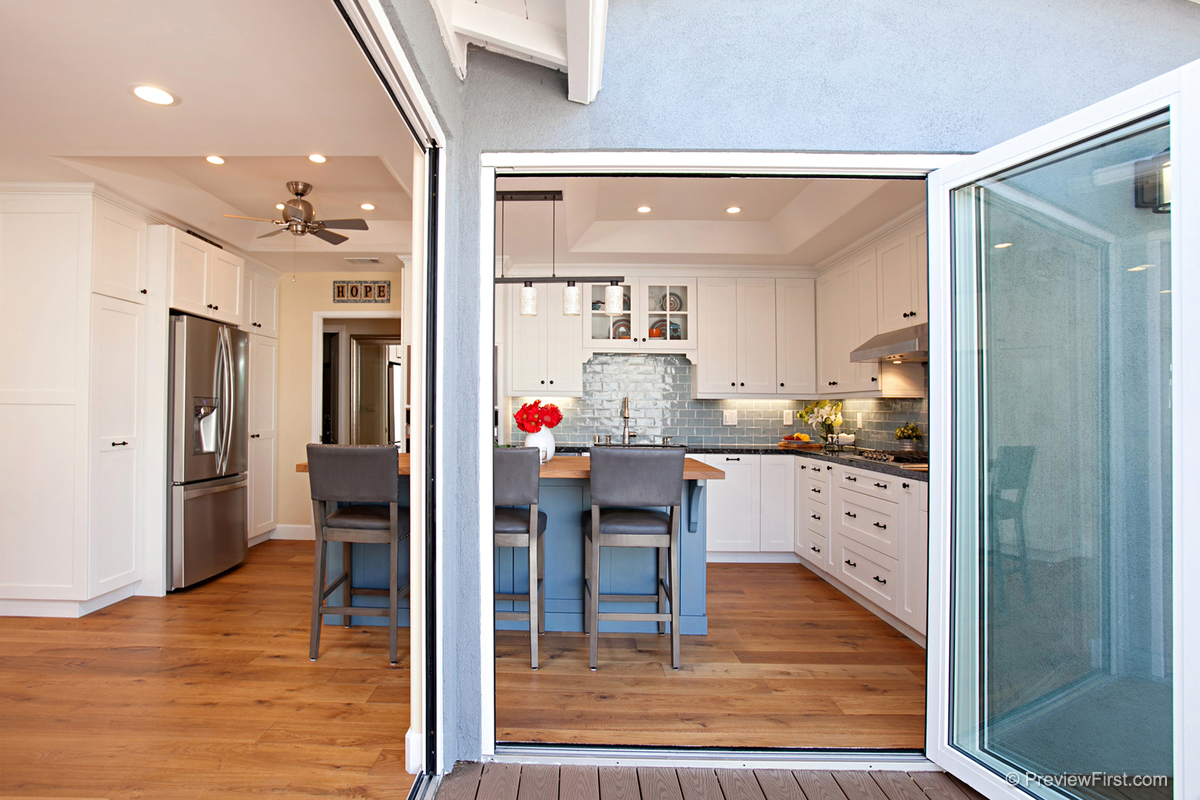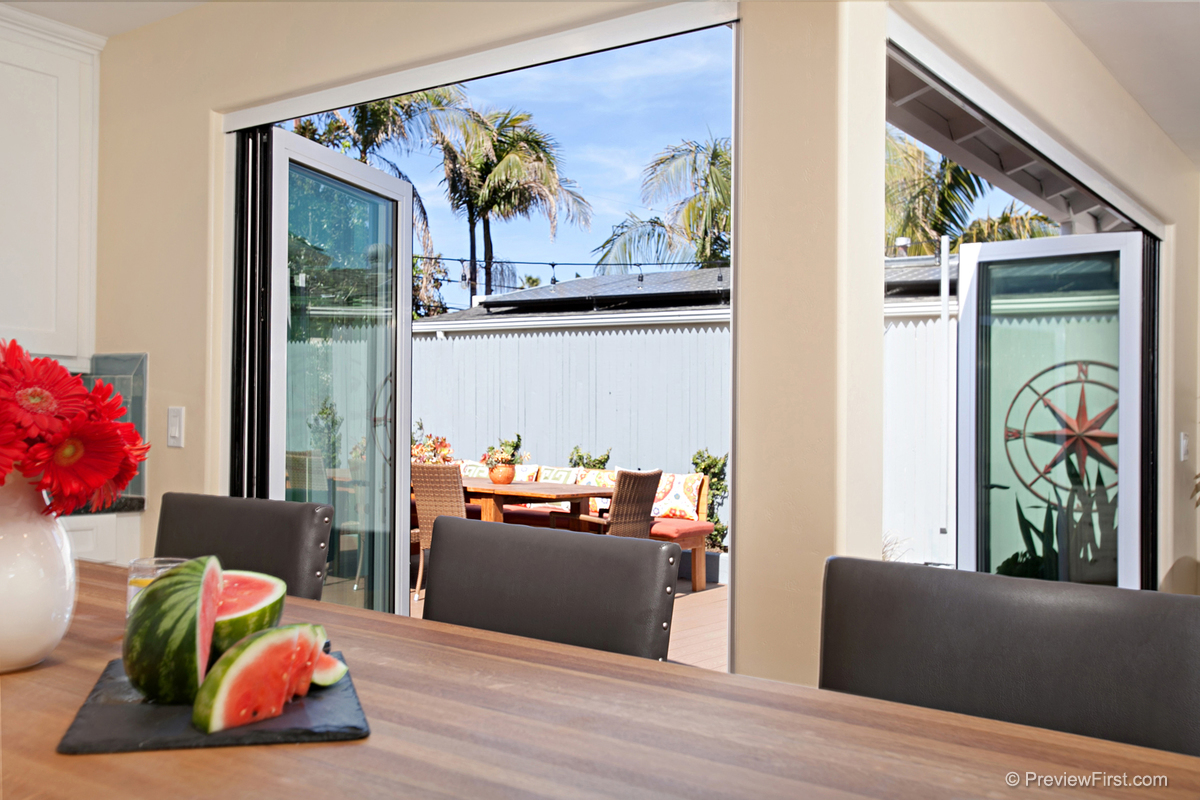 California Cottage by the Bay
This home on Mission Bay in San Diego is in a fantastic location.....a block from the beaches, bay and boardwalk. It's the perfect spot for outdoor living: walking, running, biking and all kinds of water sports.
From its humble 1950 origins, it needed some TLC to give it the charm it deserved and help make it the perfect indoor-outdoor home fit for a family of five.
First, the walls were taken down that separated all of the spaces. Next, it was totally opened to the back yard, which became an extension of the living space.
Upon entering through the quaint Dutch door, the space opens up to a dining area, a living area, and the same again outside! The raised deck outside and the walls of folding glass doors allow it all to become one, doubling the square footage.
The kitchen was relocated to what was once the office addition and dining nook. White and blue painted shaker style cabinetry and the butcher block topped island perfectly convey California cottage style. The tiles of the backsplash have a hand crafted quality.
The cement tile detail above the cooktop ties together the white, blue, and black which is found in the countertops and cabinetry hardware. Together with the wire brushed, oiled plank floor, there is a vintage beachy vibe.
Accents of red throughout add a lively shot of energy to this beach cottage. From its humble origins born in the era of the American Dream, it is given another chance to fulfill that dream and succeeds with flying colors!