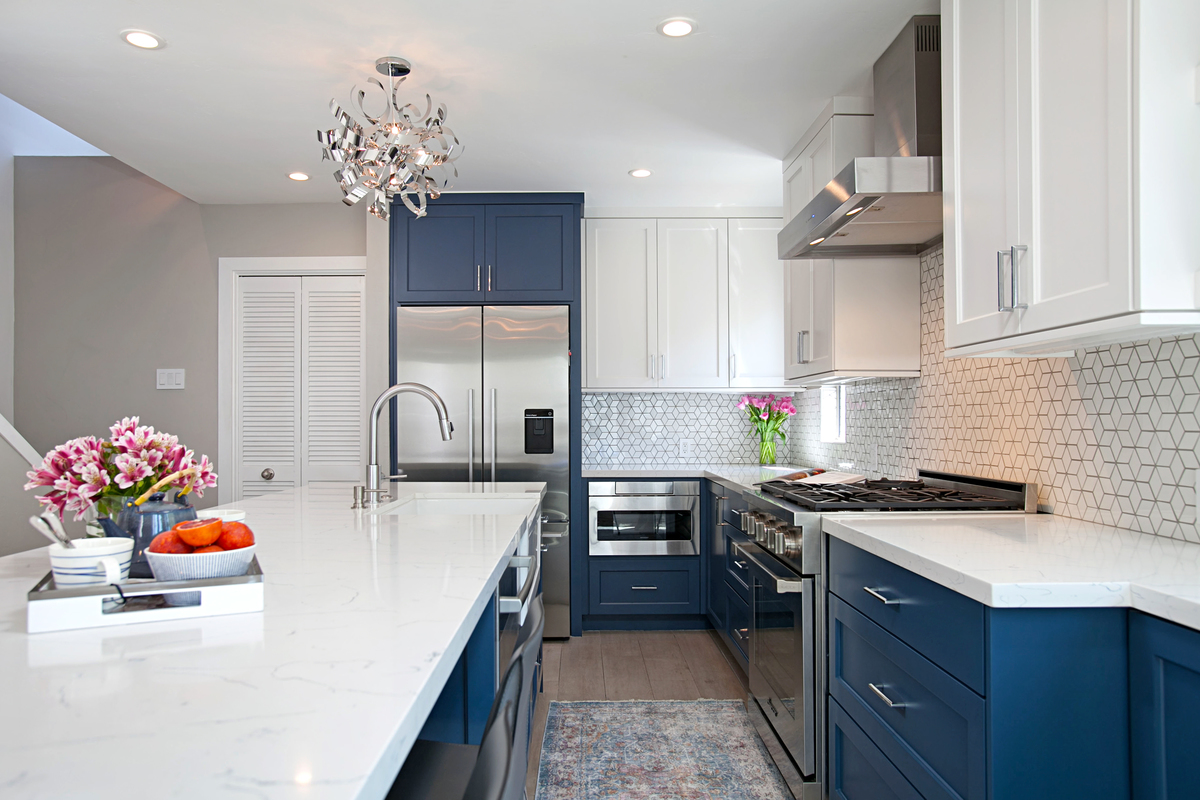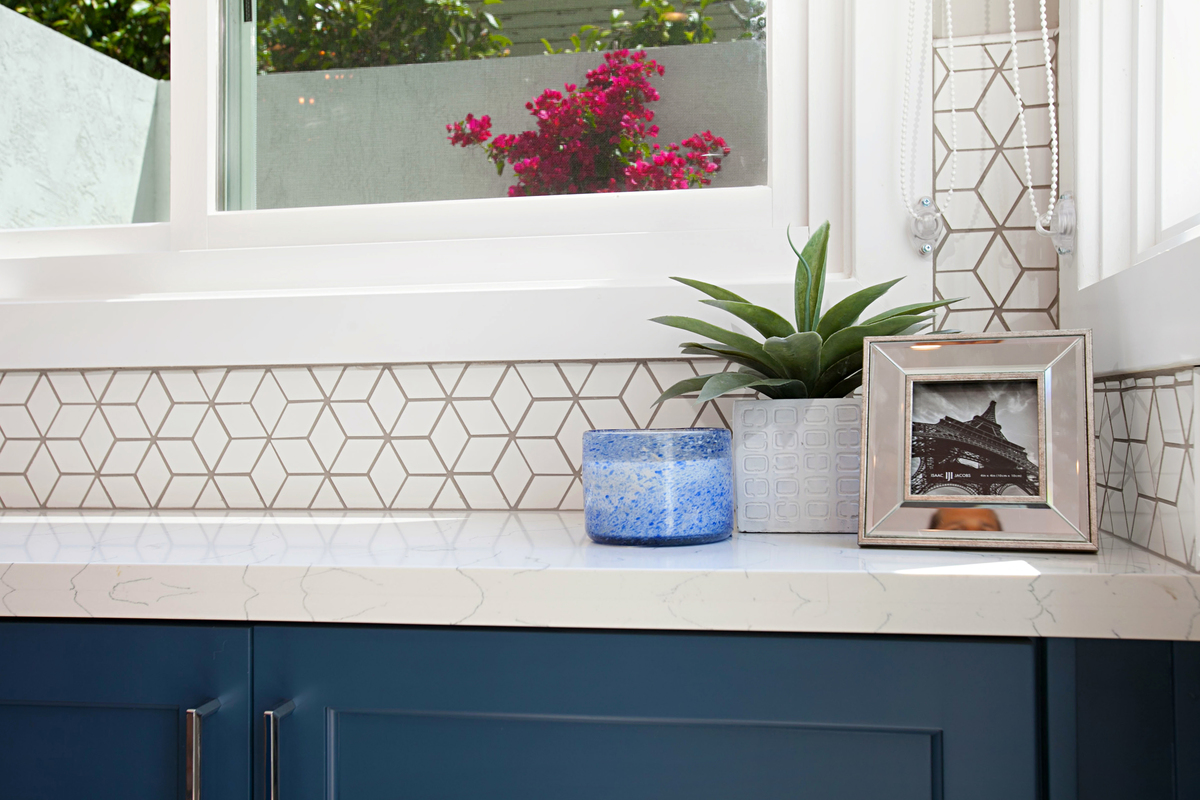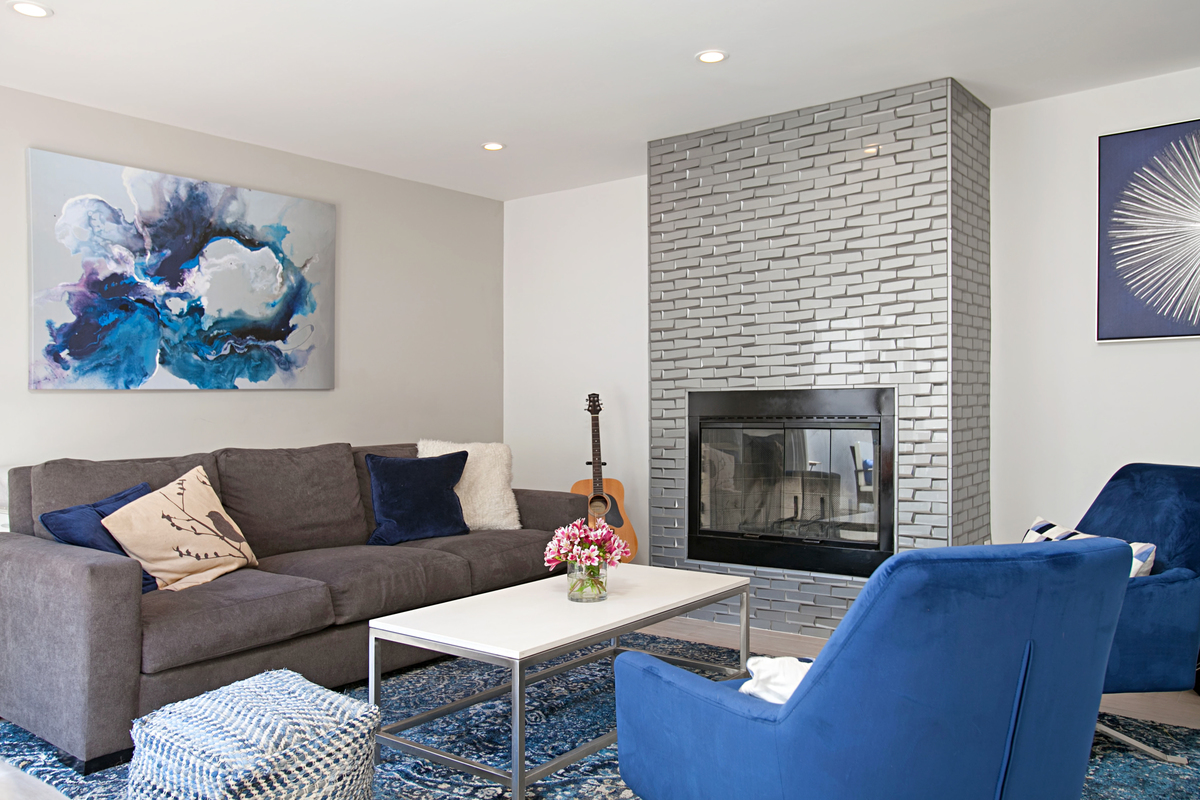 Bright & Bold Beach Condo
When this fun and energetic couple moved to San Diego, they decided that living near the beach would be a perfect match for their lifestyle. Coastal real estate was at a premium, but they found a condo that had three bedrooms and three full baths. That worked well for them as they also use it as an Airbnb, welcoming a wide variety of visitors from all over the world.
The challenge was that it had a TINY kitchen and dining area which could not accommodate their needs, or the needs of multiple guests. It was also sad and dark in the way that 1980s apartments and condos can be. It was a warren of small spaces with odd soffits.
The first task was to take down the walls between the spaces and unify the ceiling height throughout, to create an open plan and allow the light to flow. The kitchen was space-planned so it felt larger and allowed for multiple people to work together without getting in each other's way. The clients wanted more counter top space, a full range of appliances and plenty of storage. That pretty much consumed the whole space that previously had been the kitchen and dining area.
By creating a long island that does double duty as a work space and table with counter height stools, we checked off all boxes on their wish list. The new layout reads as a deceptively large space.
It was important to them that their new kitchen reflected their style…. fresh and colorful, with a touch of sparkle. They love blue and were not afraid to use it! The lower cabinetry is painted blue and the uppers were painted white to keep the open, airy feel. Grey porcelain, wood-look. tile floors are reminiscent of bleached driftwood. The counter tops are an easy-to-care-for engineered stone in a crisp white palette.
To add some modern personality to this classic color scheme, a rhomboid tile was laid in a hexagonal pattern and grouted in grey to make it pop. It is just enough to enliven the space without getting too "bossy." Then for the bling: two statement light fixtures reflected the clients desire to bring something glamourous and quirky to the room (fyi – check out the fireplace tile in the adjacent room).
They are so pleased with the result, and so are their guests. They say that there is a definite "wow" factor on their guest's arrival and it's a great conversation starter. Functional and fun – mission accomplished.