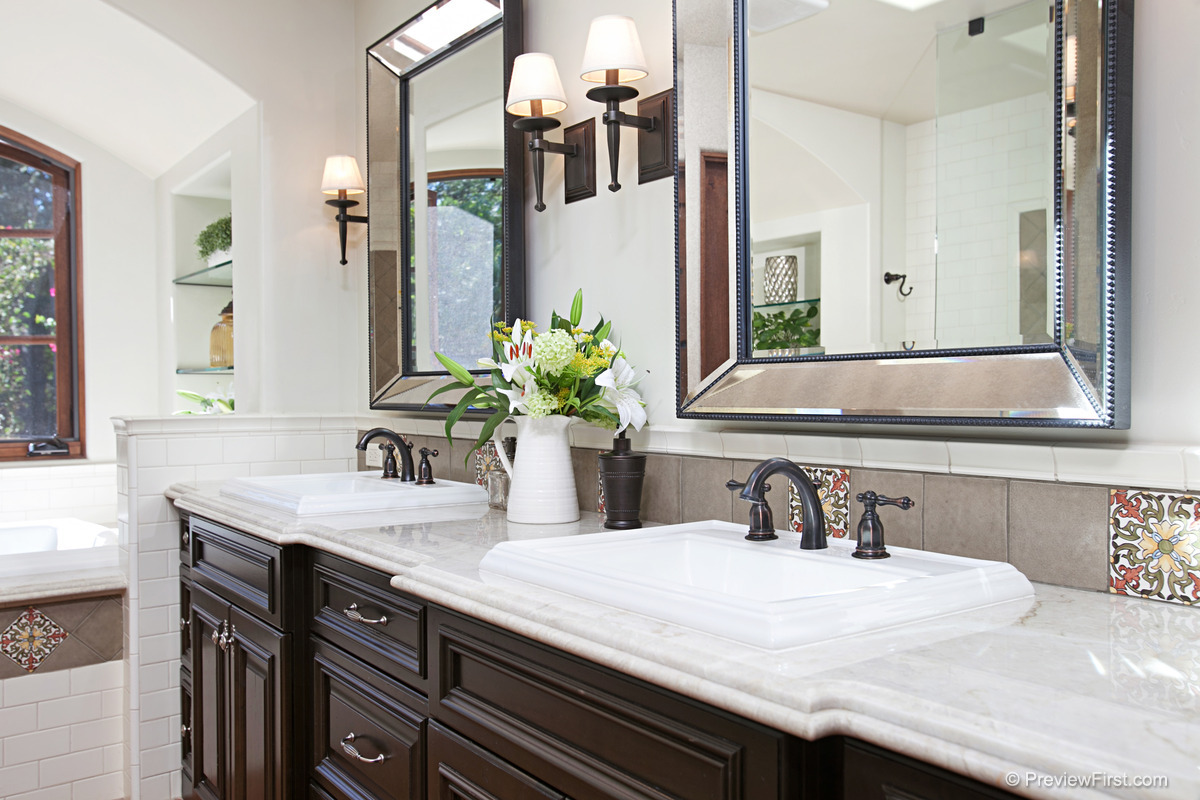 Award Winning Spanish Colonial Bathroom
National Kitchen and Bath Association's Best Large Bathroom Award 2016
When the clients decided to remodel their ranch style home, their wish-list included adding a master suite with a large bathroom that afforded them views of the woodland behind their home.
Everything about the new spaces reflects their love of the Spanish Colonial Revival style found in many parts of Southern California.
Key elements include white, thick plaster/stucco walls, arches and columns. Dark wood mullioned windows, ironwork and handmade tiles are common to this style.
The vanity was created to evoke the idea of an old piece of furniture which is simple and substantial, yet elegant with its antique pewter hardware. It is balanced by the chunky mirrors with an iron beading detail above.
The Mediterranean influence is also found in the floor tile. It is reminiscent of the Saltillo tile patios and courtyards. It is in fact concrete that requires less maintenance.
Throughout the bathroom, hand painted accent tiles and a soft handmade glazed tile add some of the character of southern Spain.
The charm of the Spanish Colonial Revival style is found in the honesty and simplicity of materials, the elegance and scale of the architectural elements, and in the craftsmanship and ornamentation found in the details. It is a style that will persist through the ages in Southern California.