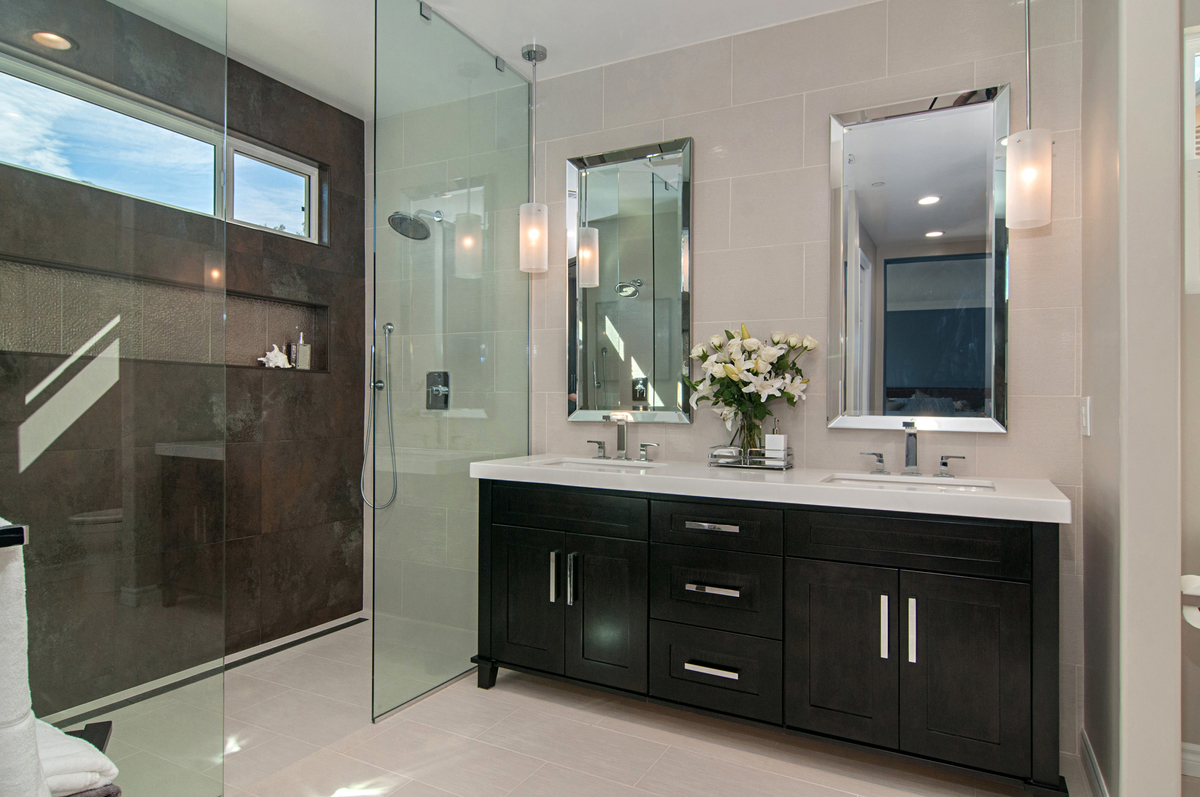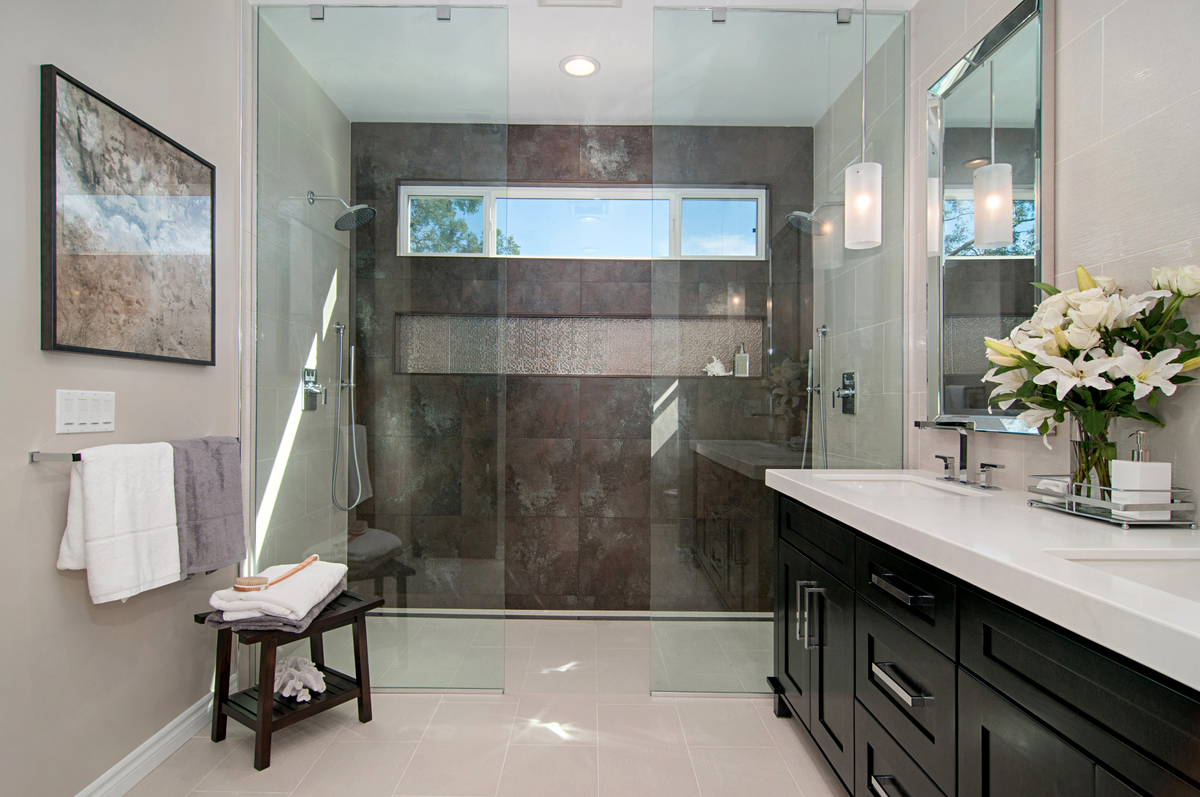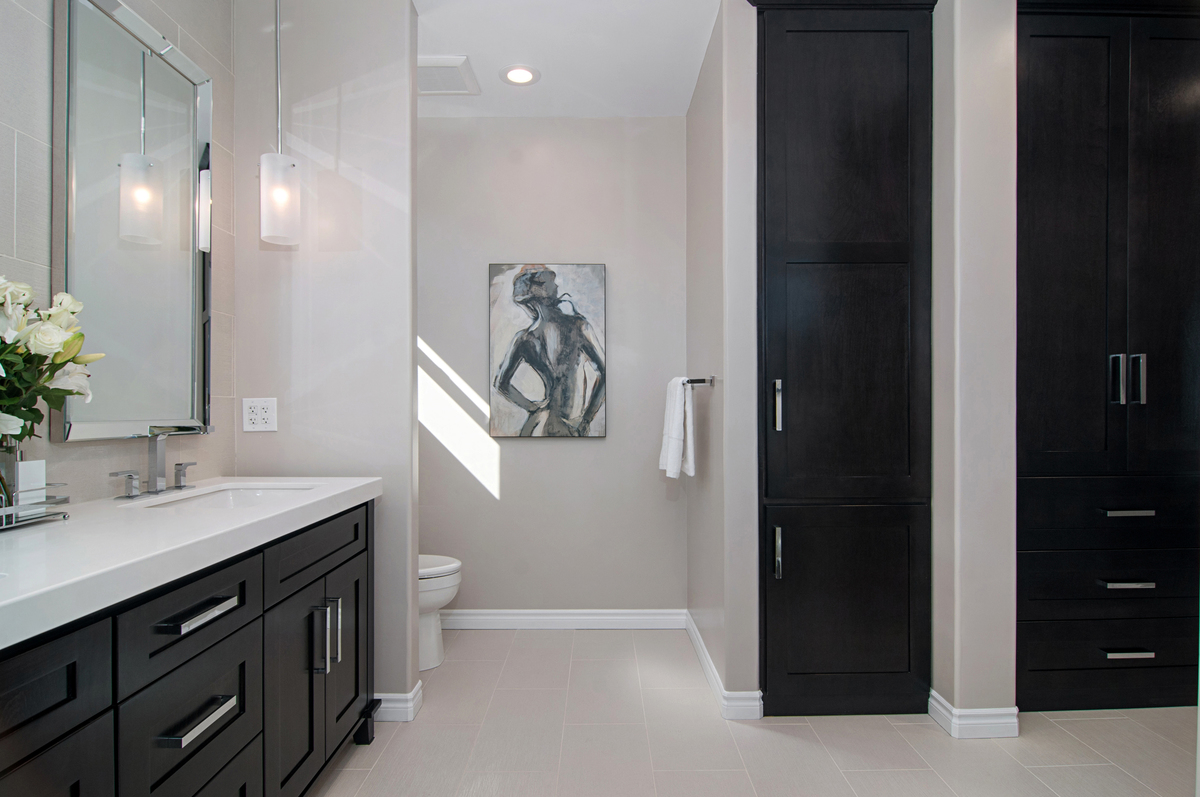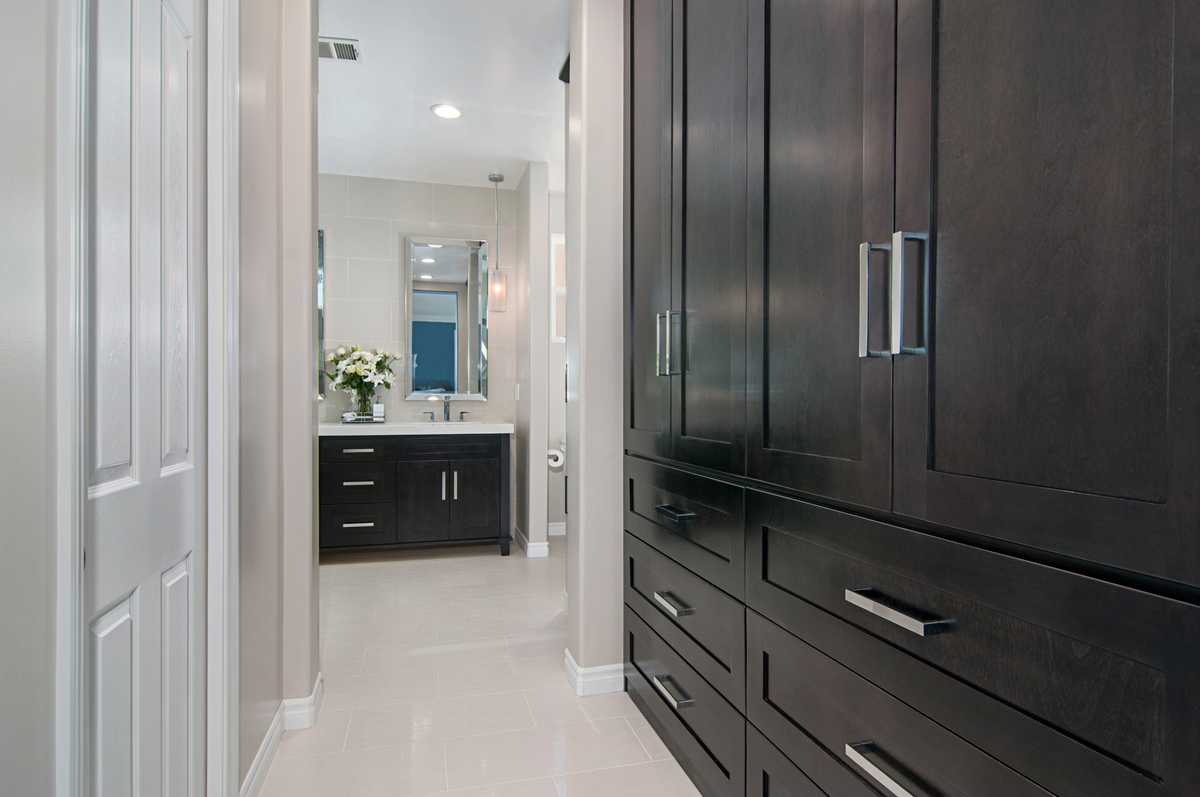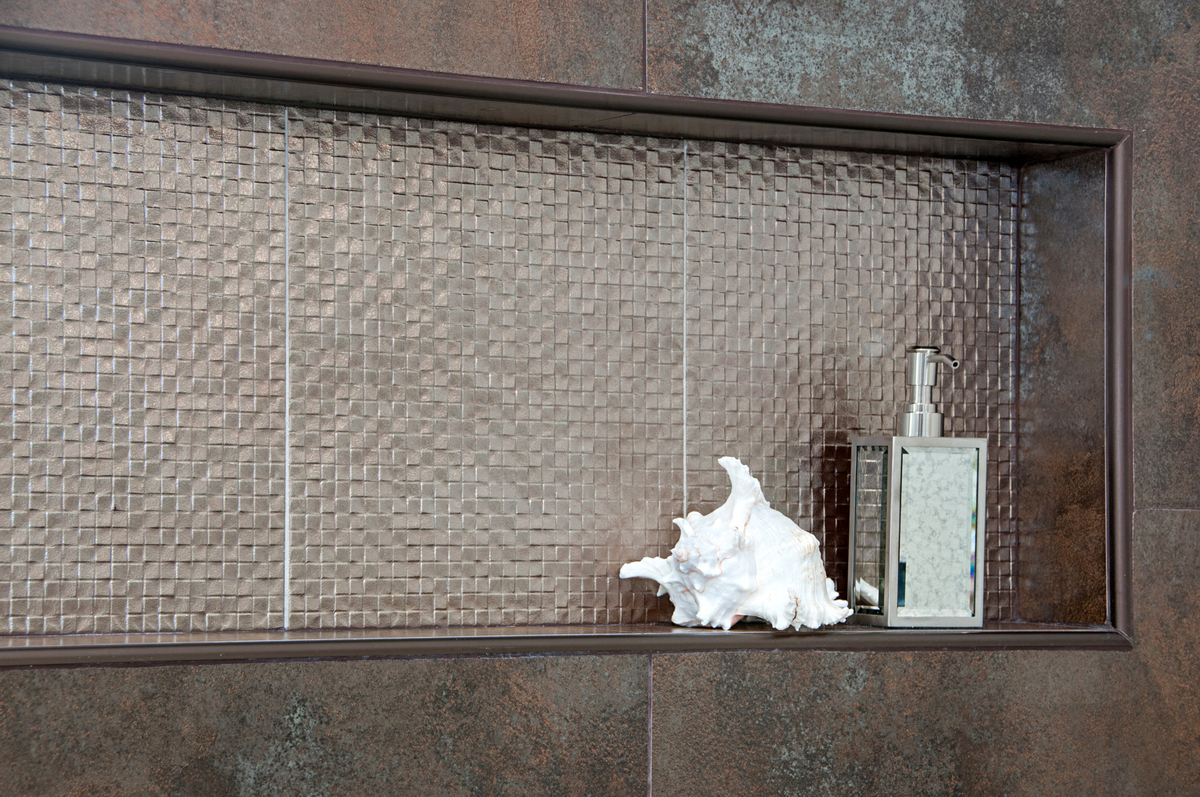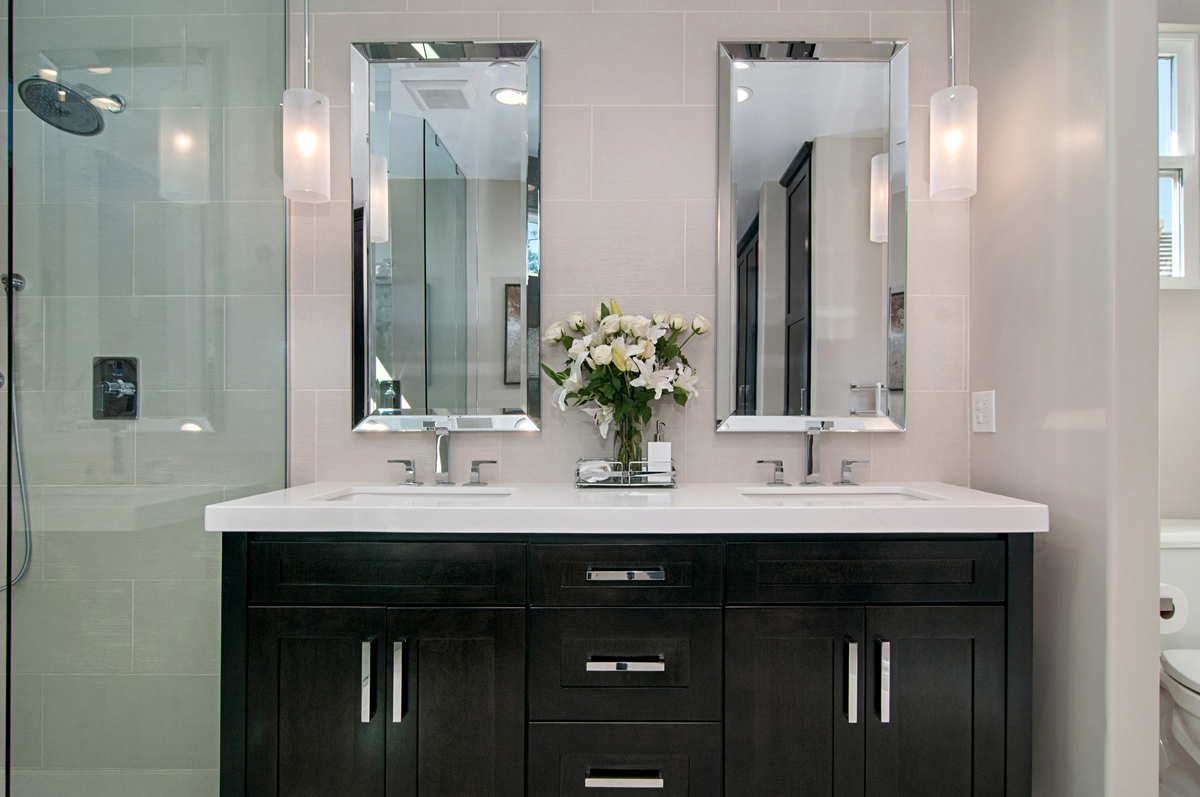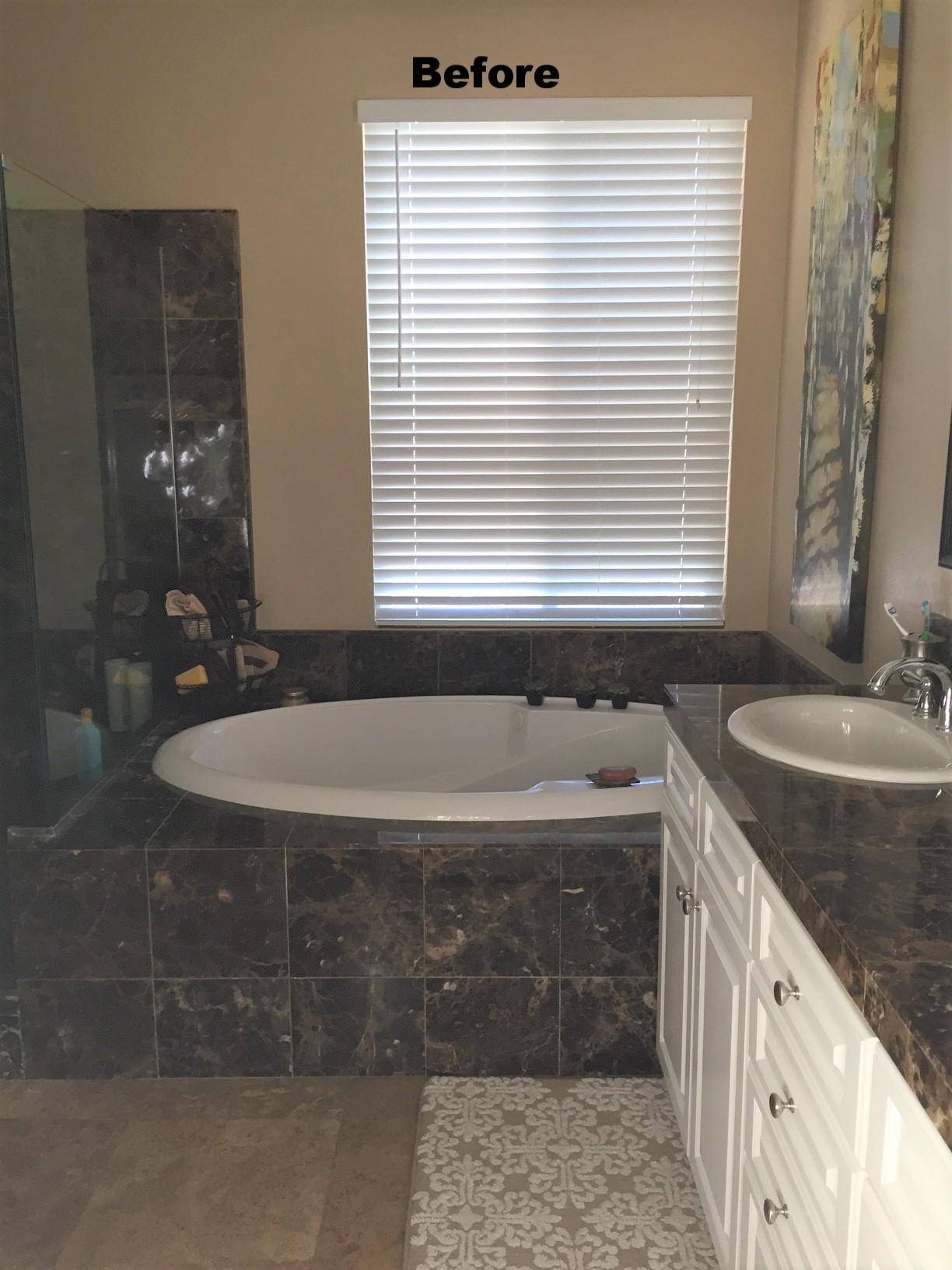 Spa Inspired Master Bathroom
San Diego Home/Garden Magazine's "2018 Baths of the Year" - Honorable Mention
This busy couple with three active children dreamed of a master suite where they could find some rest, relaxation and order. Their bathroom was dated, dark and felt small and awkward. The dark marble finishes made it difficult to maintain. Closet space was so poorly configured that they needed an extra clothes rail within the master bedroom to accommodate their hanging clothing and shoes. It was becoming a little overwhelming…..definitely not a space that was a place to retreat to.
We stole some space for a large closet along one wall of the bedroom and enlarged the walk-in closet and bathroom on the other side.
By removing the tub to make room for a double shower, and part of the wall to the W.C, the room began to open up and feel more spacious. An existing standard window over the tub was removed and a wide clerestory window was installed. This allowed light to flow into the space while maintaining privacy.
The homeowners wanted a clean, modern, spa-like feel. A large, light, taupe-white rectangular tile on the floor and two walls brought a contemporary vibe to the space. The back wall of the shower is covered in a metallic bronze/ brown tile. On this wall, a long, wide niche has an insert of a textured tile adding a little interest and sparkle. The large porcelain tile and the engineered stone counter top are hardy and easy to care for.
The long, open, barrier-free shower creates a feeling of airiness. By installing a linear drain against the wall, the large tile of the floor can flow seamlessly into the shower and unify the space.
The vanity was designed to look like a piece of furniture placed against the wall. The dark, neutral stain of this piece and the cabinets in the hallway echo the accent tile in the shower. They provide a crisp contrast to all of the lightness in the room. Rectangular sinks and square-lined fixtures reinforce the clean, contemporary style.
Chrome was used for the pendants, fixtures, and hardware to bring some sparkle and glamour to an otherwise neutral palette. The walls were painted a neutral grey-taupe to complete the tone-on-tone color scheme.
The challenge with a contemporary space is maintaining a balance between the feeling of luxury and restraint. It is complex in its simplicity. The right combination of lines, proportion, scale and balance bring harmony to the space. When it all comes together the affect is a space which is light and airy, calm and clean.
Just what the clients need to prepare to face the day or retreat and relax in the evening!