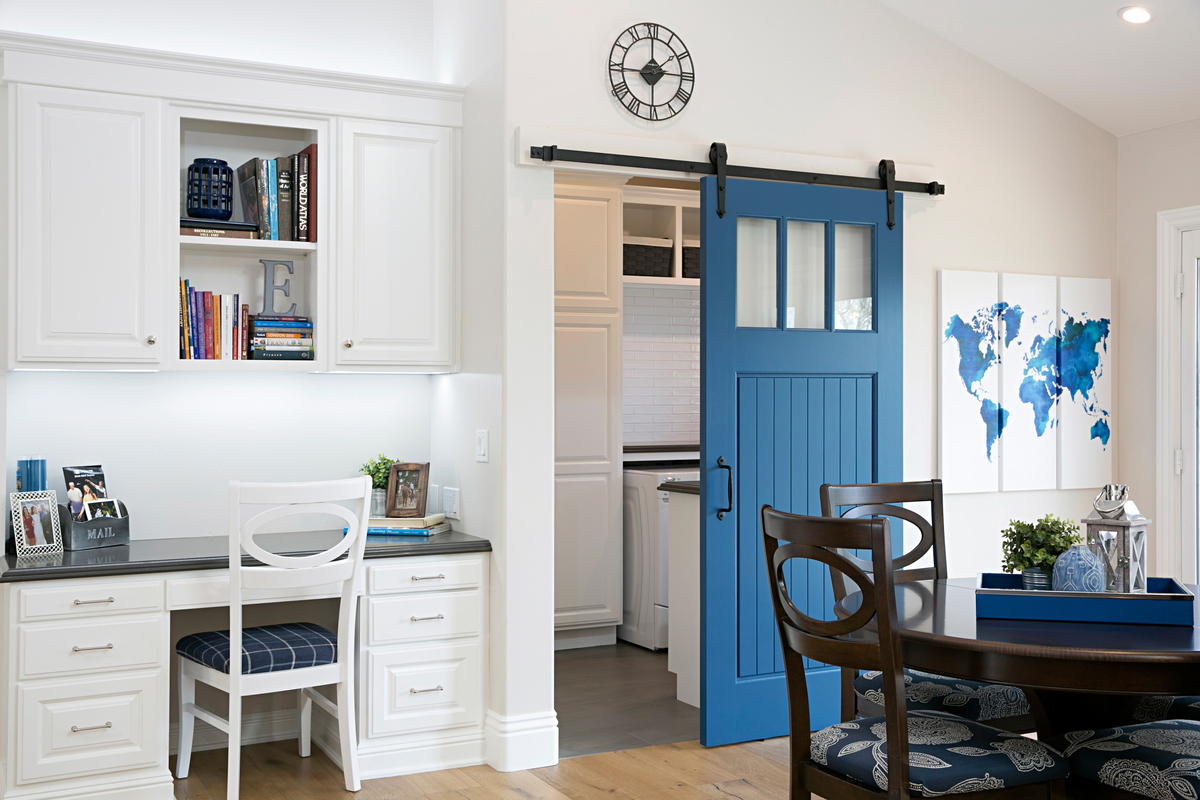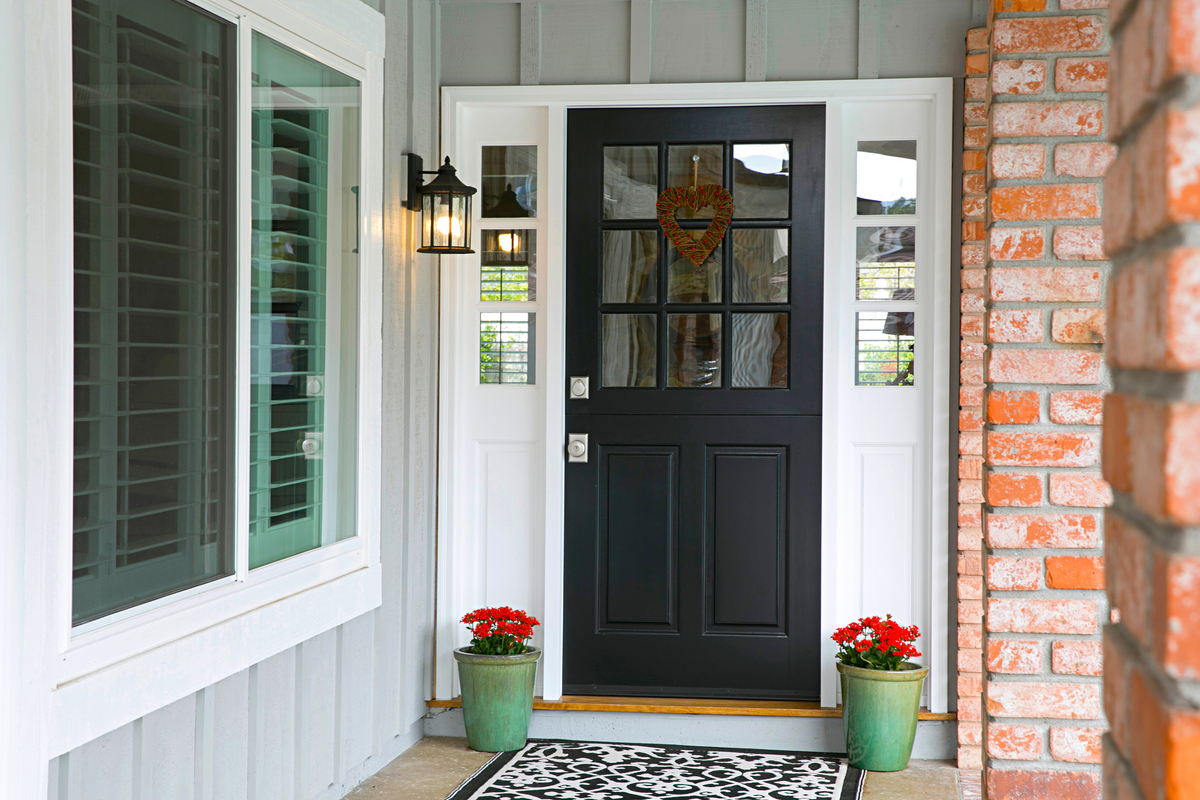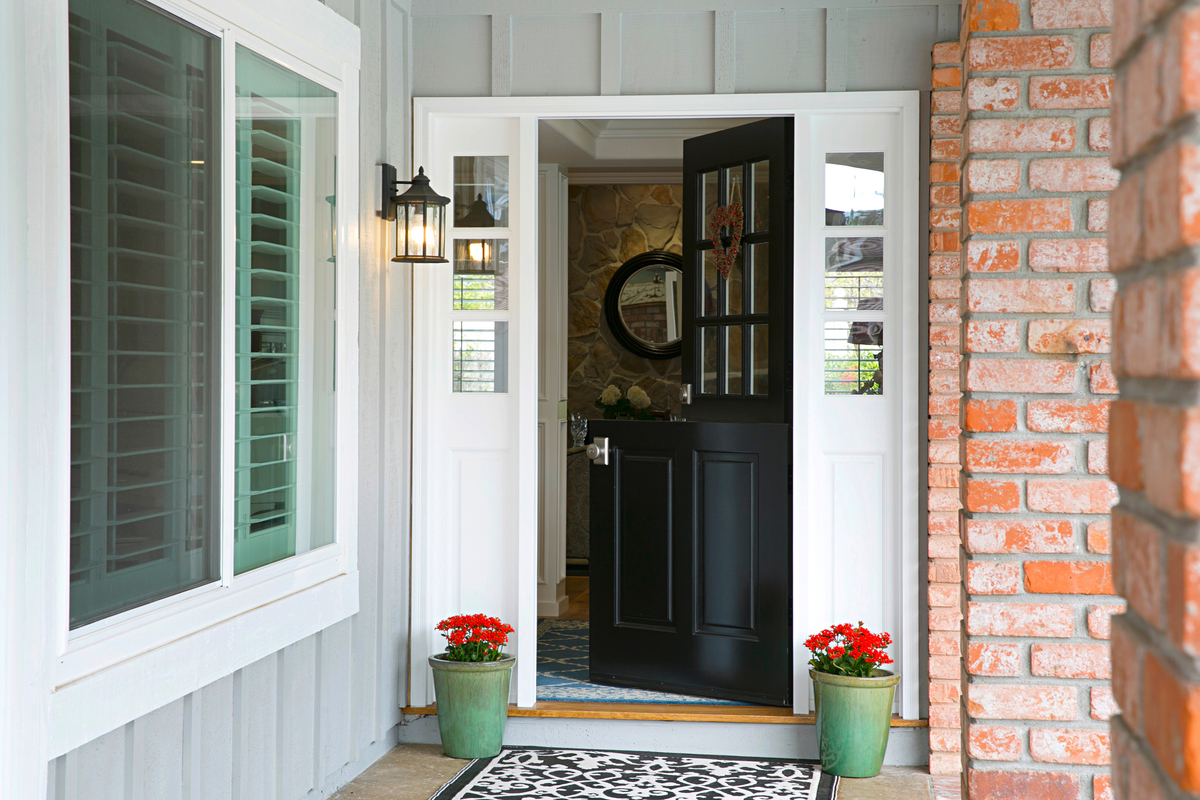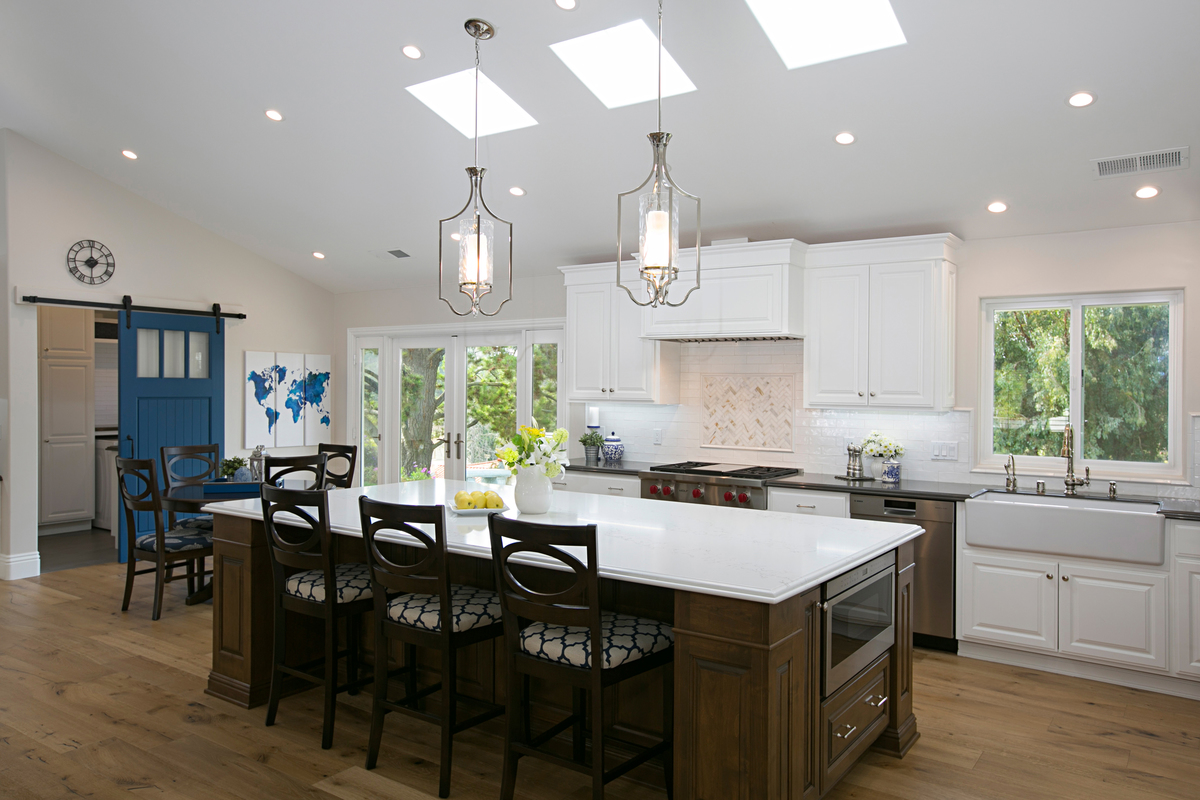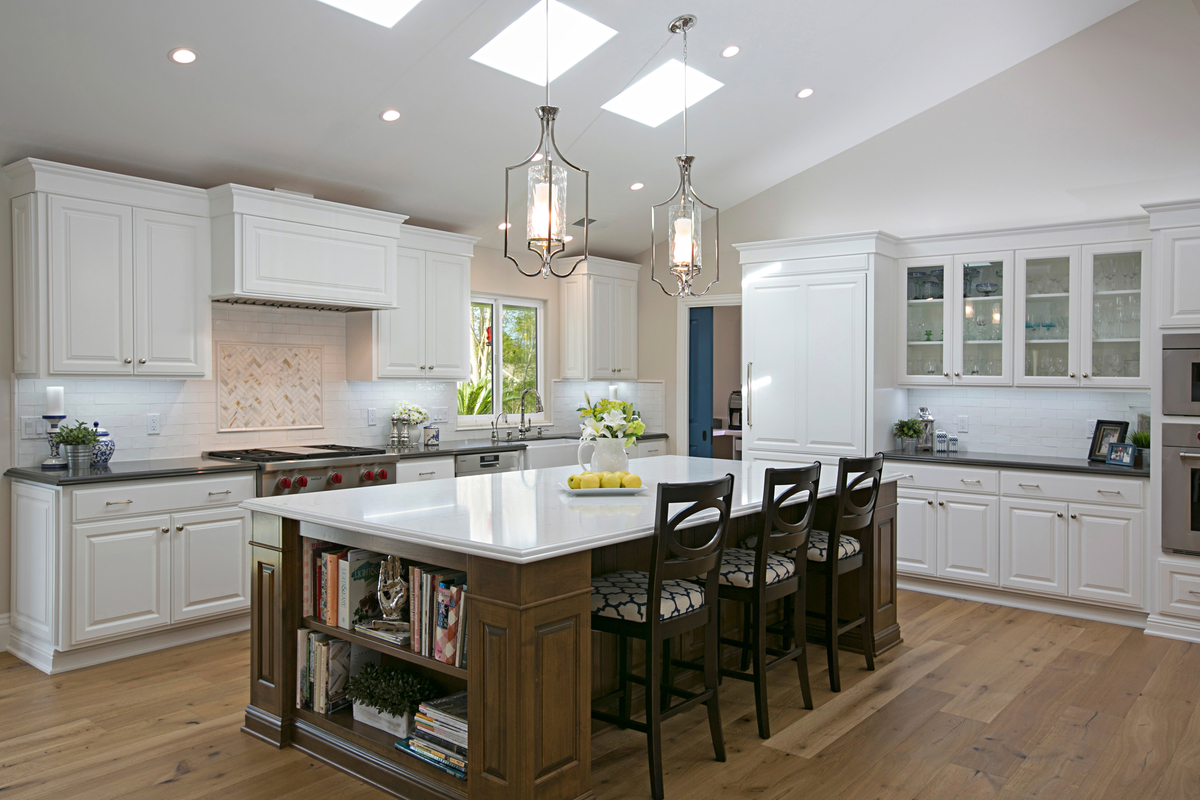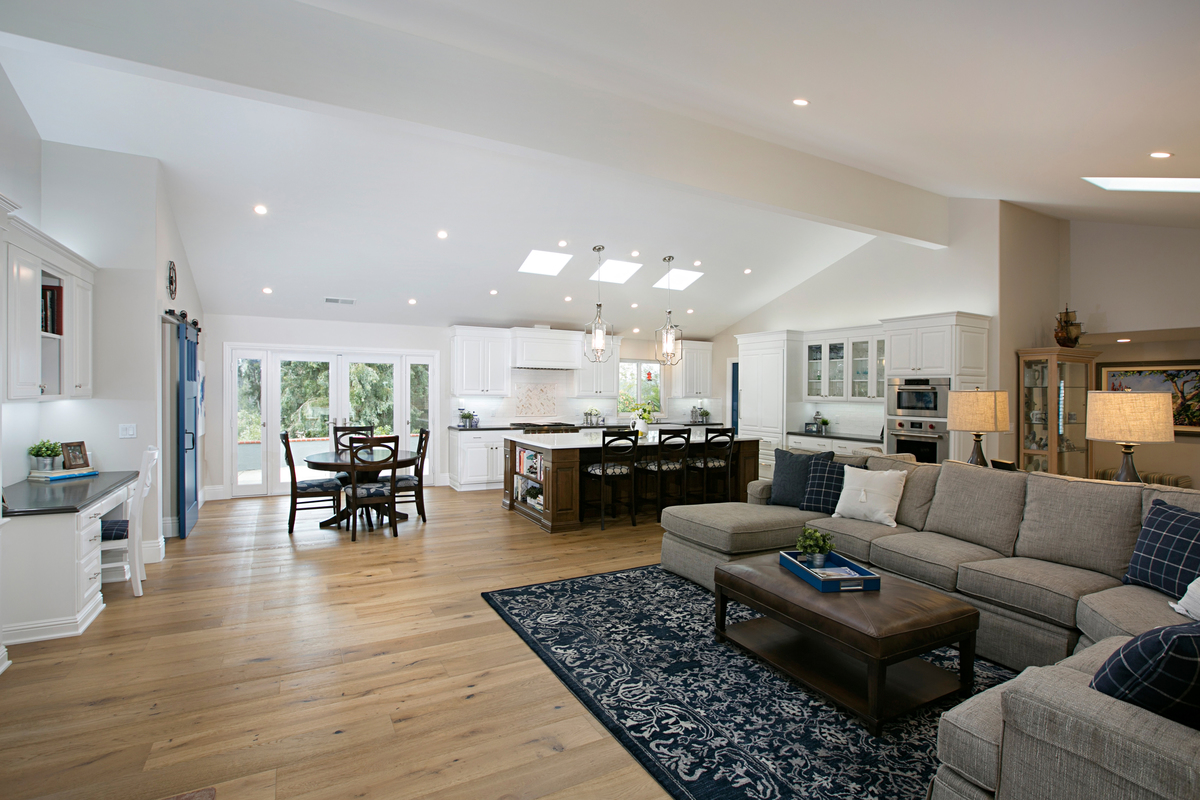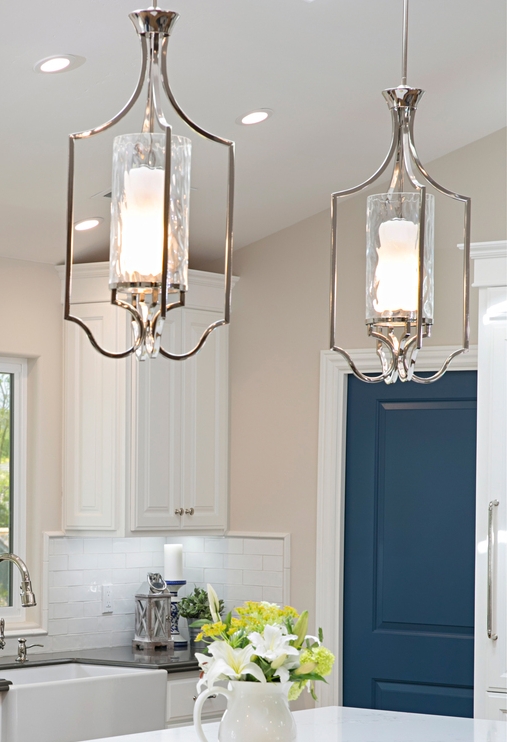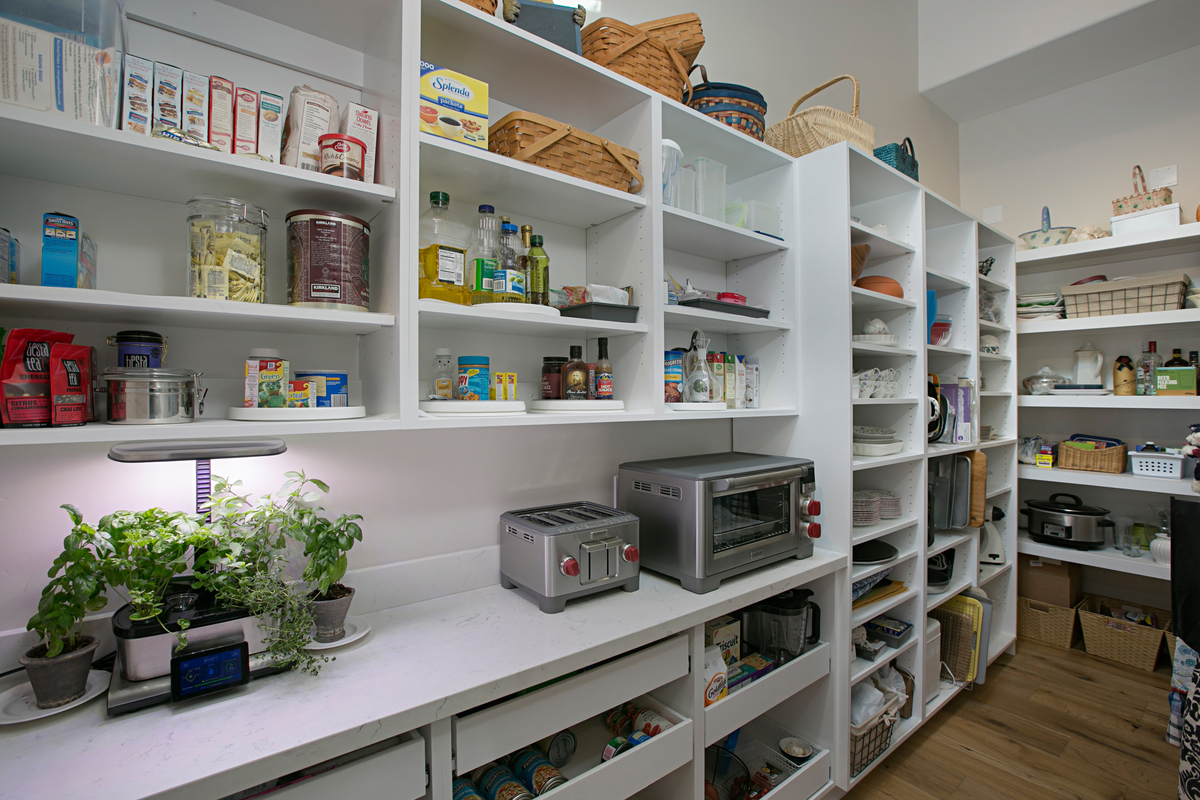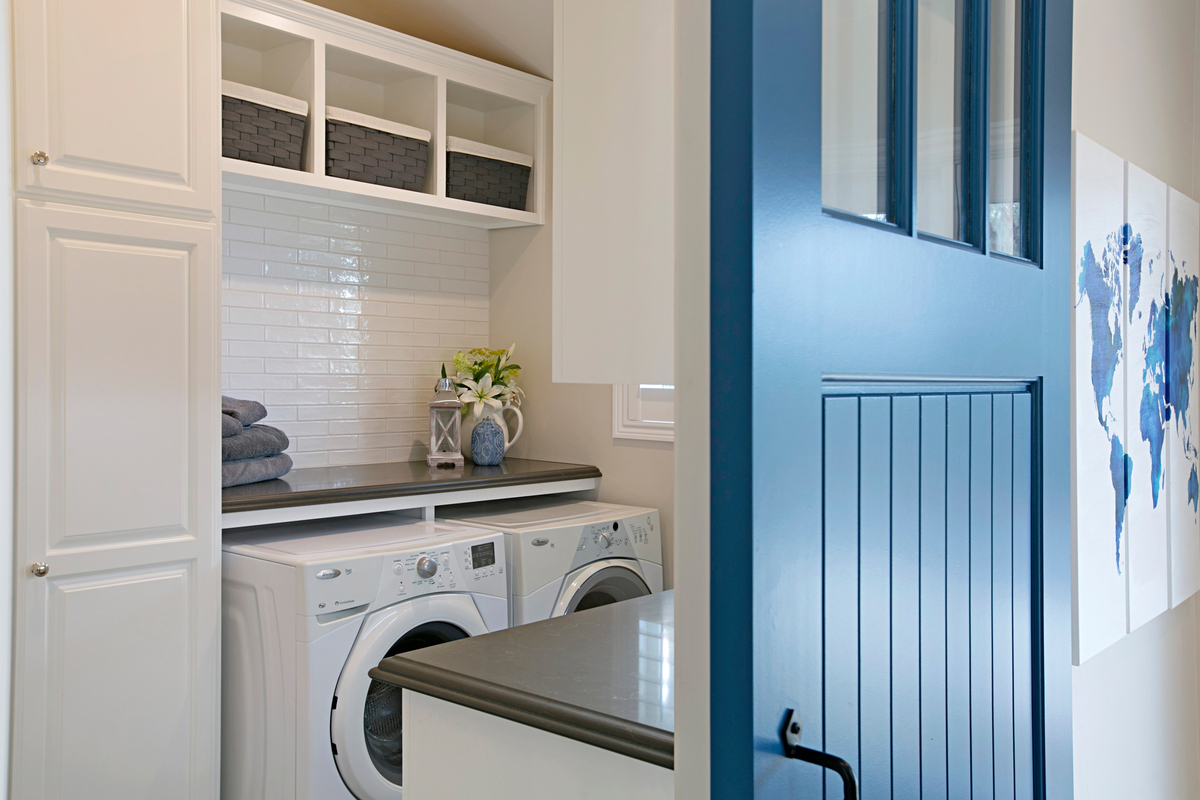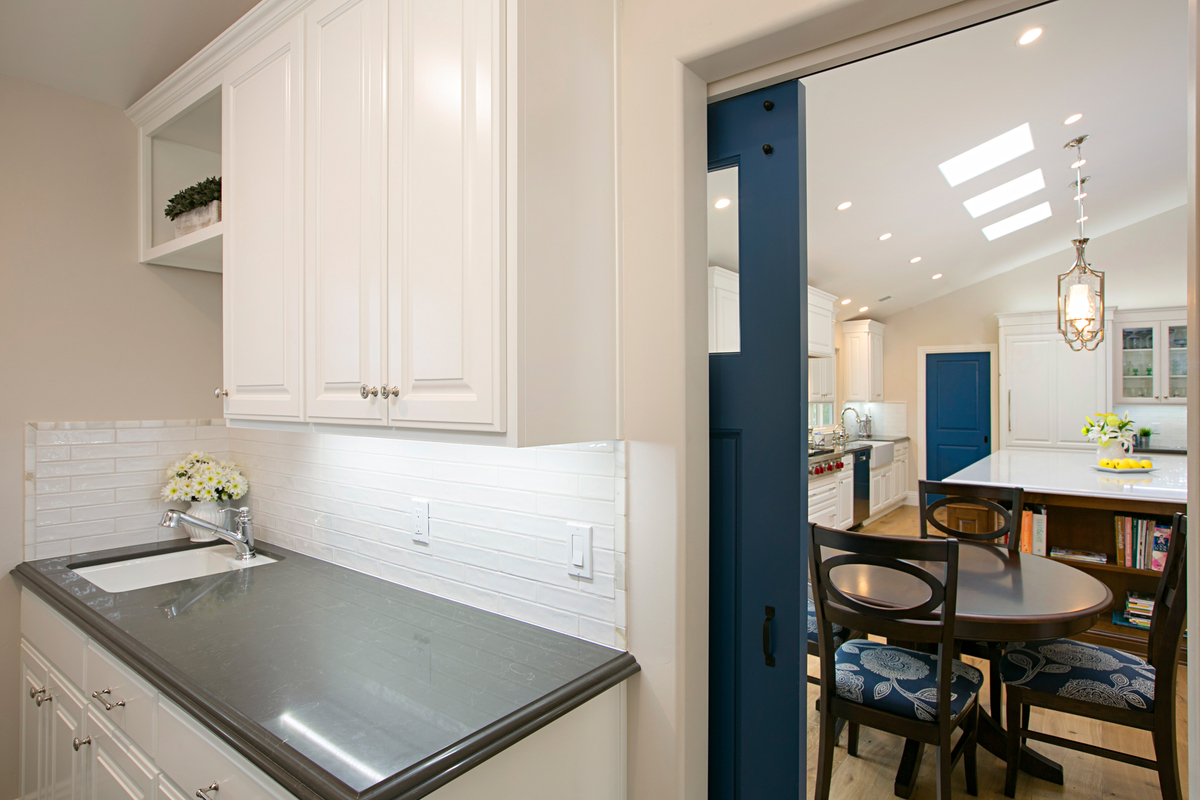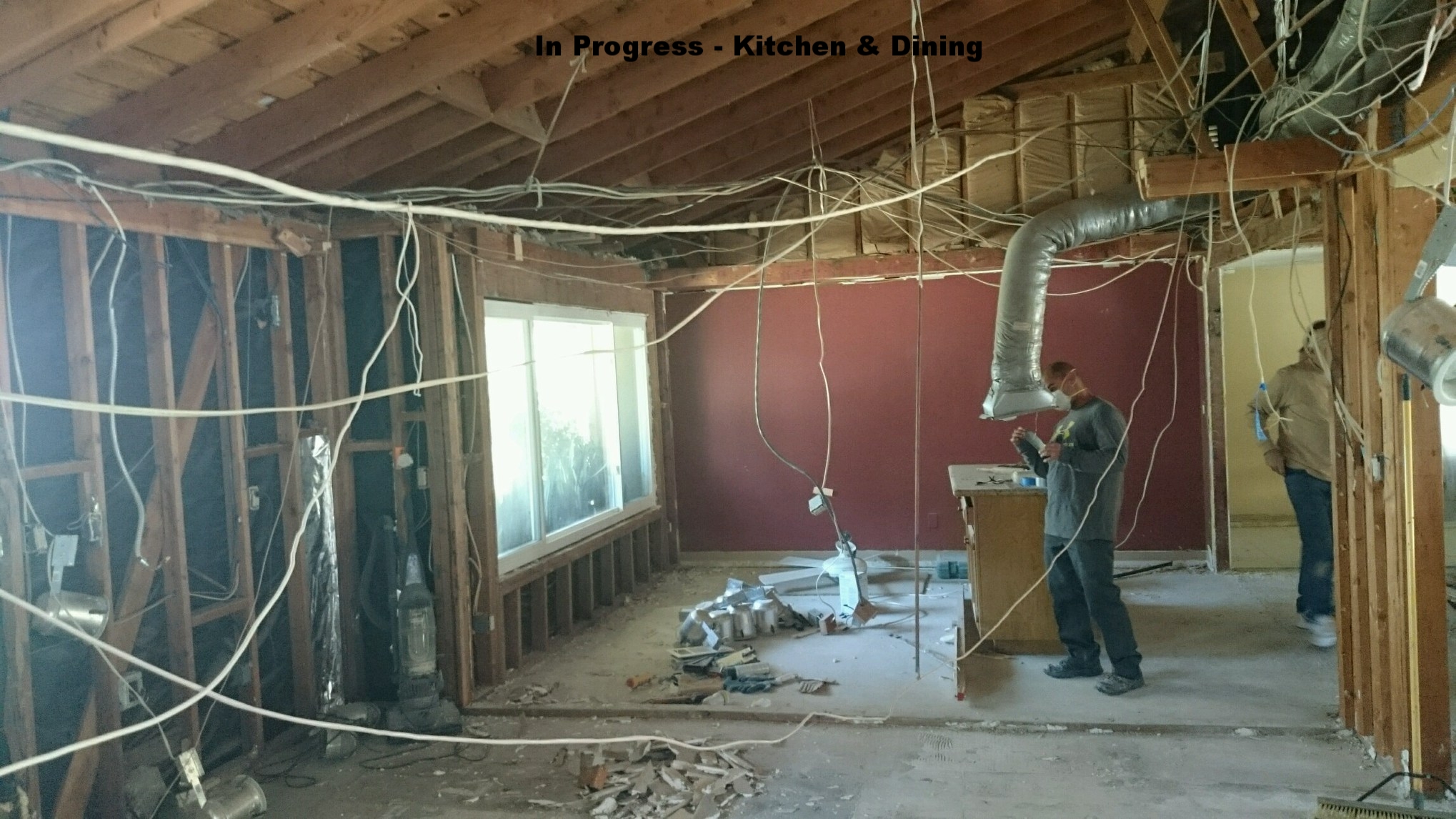 Award winning Kitchen - East Coast Traditional
National Kitchen and Bath Association's Best Large Kitchen Award - 2017
If you like "Before and After" stories, you will love this one! A dark, dated, disjointed ranch home became a bright, spacious, East Coast inspired beauty.
The home was a mix of odd spaces that did not relate to each other: an atrium, a tight entryway, winding hallways, a dark dining room, an oddly configured kitchen/bar/family room and a small laundry room. To make it more awkward, the ceiling heights changed from space to space and even within spaces.
It was decided that the walls would come down between the kitchen and dining room. The atrium would become part of an extended entry and family room....adding space for the baby grand piano in the process. In essence it would all become one "great room."
A massive support beam had to be installed to hold up the home. What a feat of engineering and workmanship!
In the end, the clients' time, patience, investment and vision definitely paid off. Take a look at how it came about......